Ee Nagariniki Emaindhi: Tharun Bhascker talks about life about Pellichoopulu, dabbling in different genres
Tharun Bhascker's Ee Nagariniki Emaindhi is a story of few college friends and revolves around what happens when they end up in Goa for a short film festival
Nearly two years after the release of Pellichoopulu, filmmaker Tharun Bhascker is back with a buddy comedy, and this time, he's taking a deep dive into the world of short films. The film, he says, is as much about friendship as it is about the upheavals that budding filmmakers face from various corners.
"The closest reference I can think of is Rock On; however, we don't really have a culture of people coming together to form rock bands. But then, almost every college has a bunch of students who want to make short films. Inadvertently, the most talkative guy becomes the director, the one who clicks a lot of pictures becomes the cinematographer, and their friends become actors. Ee Nagariniki Emaindhi is a story of few such friends and what happens when they end up in Goa for a short film festival," Tharun Bhascker says.
Post the success of Pellichoopulu, which went on to win a couple of National Awards, Tharun was flooded with quite a few offers; however, it took him nearly eight months to figure out what he wanted to do next. "Honestly, I was very anxious after Pellichoopulu released. I didn't know it would become such a huge success, but at the same time, it had become a monster which refused to get off my shoulders. I got a lot of advice about what to do next and what sort of a film to make, if I have to make the next big jump in my career (laughs). It took me a while to understand where I stand and what's the right thing to do," Tharun says, adding, "I was pretty clear that I wasn't ready to make a film with a big star. It's not easy to weave a story around a star and do justice to their image. I still have few ideas that I want to experiment with, and once I run out of all those ideas, maybe I'll think about working with stars."
Ask him what compelled him to write Ee Nagariniki Emaindhi, Tharun steers the conversation to address a bigger issue. "A lot of people are scared to put their ambitions out there. We spend so much time thinking about putting our best foot forward that we keep delaying everything. This is the theme around which Ee Nagariniki Emaindhi has been woven," he says as a matter-of-fact.
The film stars Vishwak Sen, Abhinav, Sushanth, Venkatesh, Anisha Ambrose, and Simran Choudhary in lead roles, and a significant part was shot in Goa. "I can guarantee that no one has shown Goa like we have in our film," Tharun quips. The film's trailer has already given a glimpse of what to expect from this buddy comedy, although Tharun states that it doesn't do justice to what his team have done. "Before writing the film, I wanted Ee Nagariniki Emaindhi to beat Pellichoopulu in a lot of aspects. Right from cinematography to production design, everything is far superior to what we had done in Pellichoopulu. We shot the film in sync sound and the same sound equipment that was used for La La Land has been used in our film too. I couldn't be more proud of my team," he adds.
The more he gets talking about his latest film, it feels like he's paying homage to countless aspiring filmmakers who have had the courage to show their work to the world. Co-incidentally, Tharun Bhascker too started out as a short filmmaker a long time before Pellichoopulu happened. Back in 2012, one of his short films, Anukokunda, went viral after it won a 48 Hour Film Project, a competition that was organised in Hyderabad. Eventually, the short film was screened at Cannes Film Festival, and Tharun had become a name to reckon with among short filmmakers in Hyderabad. Although he was approached by few producers to make a feature film, Tharun directed another short film, Sainma, which paved the way for him to make Pellichoopulu.
Recalling his days as a short filmmaker, Tharun says, "Before I made Anukokunda, I was this guy who wanted to change the world through 15-min short films (laughs), and I used to crib about people who made romantic comedies. By the time I entered the 48 Hour Film Project competition, it was a do-or-die situation for me and I had a lot to prove to people around me. I couldn't say no to a romantic comedy (laughs), but the success of that short film gave me a lot of confidence. It wasn't great per se in terms of craft, but it gave me the push I needed to learn more about filmmaking and storytelling. I think I ended up adding a lot of instances from my own life and few other short filmmakers while writing Ee Nagariniki Emaindhi. I'm quite confident about the film's success."
For now, he hasn't made up his mind yet about what he wants to do next. "I do have a lot of weird ideas," Tharun laughs, adding, "I want to dabble in different genres and not just stick to romance and humour. More importantly, I want to get rid of the tag of 'Pellichoopulu' director and be as invisible as possible. If people remember me because of my films, I'll be more than happy."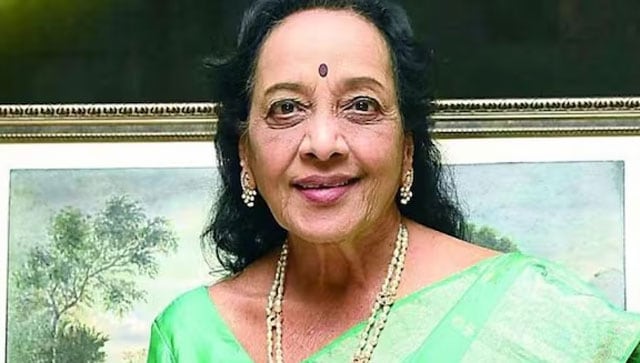 Entertainment
She had won the Filmfare award for Hindi Film 'Milan'. Some of her iconic films include 'Missamma', 'Gundamma Katha' and 'Sri Krishna Tulabharam'.
Entertainment
Vinay Forrt and Divya Prabha's wonderfully naturalistic performances anchor Don Palathara's observant portrait of a repressed, conservative society.