Dwayne Johnson's Skyscraper scores rare theatrical release in China during annual blackout of foreign films
In India, Dwayne Johnson's Skyscraper will hit screens on 20 July in English, Hindi, Tamil, and Telugu.
In a rare deal, Dwayne Johnson's Skyscraper has scored a China release on 20 July during the official July-August annual blackout period for import films.
With other tent-pole Hollywood hotshots such as Disney/Marvel's Ant-Man and the Wasp—which is slated to hit screens on 6 July stateside—and Paramount's Mission: Impossible - Fallout —which is gearing up for 27 July release in the US—yet to land a release date in China because of the blackout period, Skyscraper bagging a release date amidst a flurry of local releases is quite significant.
While trade pundits point out that Skyscraper is co-produced by Legendary Pictures, which is owned by the highly influential Chinese conglomerate Dalian Wanda Group, there is no denying the fact that Dwayne Johnson's popularity has been on the rise in the Middle Kingdom ever since the actor boarded the Fast and the Furious franchise through 2011's Fast Five—where he played the role of Agent Luke Hobbs and wowed Chinese moviegoers.
However, Fast Five failed to secure a China theatrical release. But the film marked the beginning of Dwayne Johnson's ever-increasing stardom in the mainland. Later, Fast & Furious 6, which released in 2013, emerged as the first movie in the Universal franchise to land a release in China.
While Fast & Furious 6 pulled in a decent $66.5 million lifetime total, the next two films in the franchise—Furious 7 and The Fate of the Furious earned $391 million and $392.8 million—raked in the moolah at the ticket window and are currently the top two highest-grossing import films of all-time in the Middle Kingdom, with Disney/Marvel's Avengers: Infinity War trailing at the third spot with $360 million.
Now, Dwayne Johnson's latest release Rampage has become his highest-earning solo hero film in China with its cumulative theatrical revenue of $156.38 million.  In fact, the license of the film, which released on 13 April, was extended until 10 June by the local distributor.
The film's earnings from the Middle Kingdom contributed to nearly 37 percent of the total gross of $423.1 million. In local currency, Rampage has crossed the 1 billion yuan mark in the mainland, making it the ninth highest-grossing film of 2018 in China and also the ninth movie this year to breach the 1 billion yuan mark in the world's second-largest movie market.
Rampage, which scored Warner Bros' second biggest opening of all-time with a mighty $55 million debut, has also become the second highest-grossing film of the studio in China, only behind Steven Spielberg's VR extravaganza Ready Player One which hauled in an impressive $218 million (37.5 percent of the film's lifetime total of $581 million).
The Brad Peyton-directed sci-fi monster thriller, which featured Naomie Harris, Malin Akerman and Jake Lacy in essential roles, is also the fourth highest-earning foreign film of 2018 in China after Avengers: Infinity War, Jurassic World: Fallen Kingdom and Ready Player One.
In India, Skyscraper will hit screens on 20 July in English, Hindi, Tamil, and Telugu. Universal Pictures International India will release the movie, which is written and directed by Rawson Marshall Thurber. While Dwayne Johnson-led Jumanji earned an excellent $11.2 million in India, his last outing Rampage took home a paltry sum of $5.4 million.
Although Skyscraper has acquired a China theatrical release during the blackout period, the film, which stars Dwayne Johnson in the role of a former FBI Hostage Rescue Team leader and US war veteran, will have to battle for screens since it's sandwiched between much-awaited local films such as Hidden Man on 13 July and Detective Dee: The Four Heavenly Kings on 27 July.
Also starring Pablo Schreiber, Neve Campbell, Kevin Rankin, and Roland Møller in important roles, the story of Skyscraper is set in the backdrop of Hong Kong.
Entertainment
In the past celebs like Amy Schumer, Olivia Rodrigo, Kendall Jenner, Shea Couleé, Jennifer Lawrence and others spoke about abortion rights.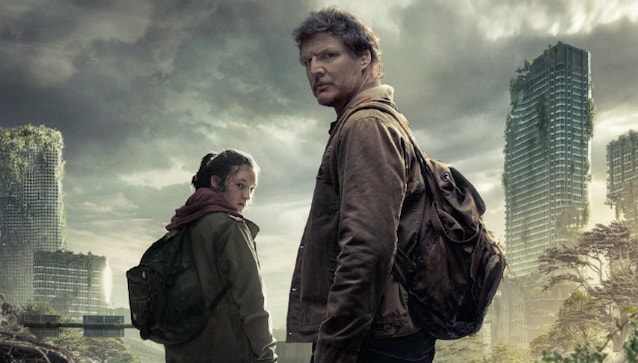 Entertainment
Fortunately, humanity has been saved from Cordyceps as these fungi can't survive in warm-blooded creatures.
Entertainment
With the performances of Bad Bunny and Brandi Carlile, the show took a grand start and as we expect many stalwarts to perform at the most significant musical event, let's check who bags the prominent trophies