Dunkirk: Harry Styles delivers well in new trailer of Christopher Nolan's tense WWII drama
The film is centered on the British evacuation of Allied soldiers from Dunkirk, France during WWII. Harry Styles plays Alex, a British soldier.
Christopher Nolan's upcoming film Dunkirk, which is based on WWII, recreates the horrors of war by bringing to the screen the utter destruction battles cause. The film has been making headlines already not just because it's a Nolan film, but also because One Direction singer Harry Styles is in it.
In the previous trailer, Styles was shown sitting on the beach, waiting for help, but the new trailer features him delivering some powerful lines as well.
The film is centered on the British evacuation of Allied soldiers from Dunkirk, France between 26 May and 4 June, 1940, during the war. The story is told through the eyes of three soldiers. Styles is playing a British soldier in the film called Alex.
Here's a glimpse of Styles from the film:
#Video | Another new Dunkirk trailer pic.twitter.com/4uiUzWxRAb

— Harry Updates. (@TheHarryNews) July 6, 2017
The lines are short but Styles' impressive dialogue delivery, coupled with a piercing gaze, increases the effect of his words. It is surprising to see him play such an intense character in his first ever film. The film shows the singer dodging bombings, taking refuge, engaging in combat and waiting for rescue ships — all of which promise a hard-hitting warfare drama.
The film also stars Fionn Whitehead, Tom Glynn-Carney, Jack Lowden, Aneurin Barnard, James D'Arcy, Barry Keoghan, Kenneth Branagh, Cillian Murphy, Mark Rylance, and Tom Hardy. The film will release on 21 July in India.
Find latest and upcoming tech gadgets online on Tech2 Gadgets. Get technology news, gadgets reviews & ratings. Popular gadgets including laptop, tablet and mobile specifications, features, prices, comparison.
Entertainment
Harry Styles' new songs has sparked rumors that the British singer may have finally come out as bisexual.
Entertainment
There seems to be a consensus among critics that Dunkirk is possibly the best film of 2017 so far. Here's what they had to say: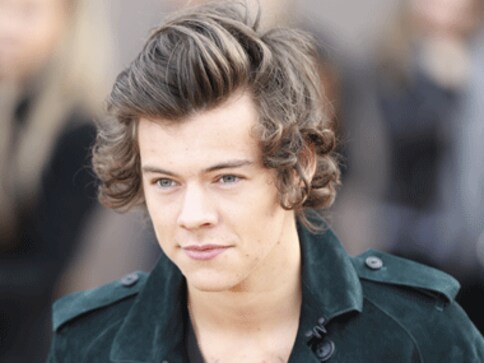 Entertainment
Harry Styles is all set to executive produce a new sitcom loosely based on his early days of One Direction