Deepika Padukone Ranveer Singh wedding reception in Bengaluru: Nandan Nilekani, PV Sindhu, Anil Kumble among guests
After a picture-perfect wedding in Lake Como Italy, Deepika Padukone and Ranveer Singh are now hosting the first of their three receptions in India.
A soiree in Bengaluru — Deepika's hometown — on the evening of 21 November, marked the first of the newlyweds' receptions. It was hosted at The Leela Palace, and saw a guest list comprising the Padukones' extended family and relatives.
The newlyweds, who returned to Mumbai from Italy on Monday, 19 November, had set off for Bengaluru the next day. Currently, they are staying at the Padukone family residence.
Fans and the press had kept up a steady vigil outside the Padukone home, and Deepika and Ranveer obliged by stepping out onto the balcony and greeting them all.
The newlyweds were seen leaving for The Leela Palace on Wednesday morning. Dressed casually, the couple waved to the gathered crowd before being driven off.
Slideshow: Deepika Padukone, Ranveer Singh's dreamy Lake Como wedding in photos
Photos from the venue on Wednesday afternoon depicted Deepika walking around in a black track-suit and white sneakers, with the red bangles from her Anand Karaj wedding ceremony still on her wrists.
A photo tweeted by Ranveer on Wednesday evening depicted Deepika and himself posing for a formal portrait, perhaps before the evening got underway:
Deepika wore a sari gifted to her by her mother Ujjala Padukone, while Ranveer opted for a Rohit Bal sherwani. Both bride and groom were styled by Sabyasachi. The portrait, like their wedding photos from Italy, was shot by Errikos Andreou. More images surfaced on social media from the couple's reception, as Deepika and Ranveer took a few moments to pose for the press.
See more photos from the couple's reception here.
The menu for the evening reportedly featured choice South Indian cuisine, and Deepika's mother Ujjala Padukone is said to have personally overseen all the arrangements. Visuals from The Leela showed the grand staircase in its main hall being spruced up for the evening's celebrations. Gilt chairs and masses of red flowers against a cream-and-gold decor formed the backdrop against which Deepika and Ranveer with meet with their guests. The ballroom is where the main event was held, with a small staging area for the couple to hold a meet-and-greet with the media. Here's a photo of the Padukone family with the couple:  
The newlyweds' second reception will be held in Mumbai on 28 November, with a third event planned for 1 December at the Grand Hyatt. The couple tied the knot over 14-15 November in two highly-guarded ceremonies in Italy.
*** Photos from the venue in the run-up to Deepika-Ranveer's wedding reception:
View this post on Instagram
Exclusive : Here are the FIRST photos from the #DeepVeer's wedding-reception's preparations which is going to happen tonight at Leela Palace, Bangalore. #RanveerSingh #DeepikaPadukone #DeepVeerKiShaadi #DeepVeerWedding #DeepikaRanveerWedding
A post shared by POP Diaries (@ipopdiaries) on
Film industry colleagues continue to send in their wishes for the newlyweds:
Manisha Koirala expressed regret at being unable to make it for Deepika and Ranveer's 1 December reception at the Grand Hyatt in Mumbai, citing other commitments. She also congratulated the couple on their nuptials.
Sabya's faux pas: Earlier on Wednesday, Sabyasachi's social media team issued an apology for mistakenly claiming that the gold sari worn by Deepika for her Konkani ceremony was part of their label. "As per Konkani tradition, the bride's sari is gifted to her by her mother. Deepika's wedding sari was given to us by her mother — Mrs Ujjala Padukone. We have just received information that the sari was bought from Angadi Galleria in Bengaluru and would like to give them due credit for the same," an Instagram post on the couturier's account read. Previously, Sabyasachi's team had wrongly claimed that the sherwani worn by Virat Kohli for his reception in Delhi had been designed by them. Virat had chosen a garment from Raghavendra Rathore's label.
Deepika and Ranveer met with the press at their reception in Bengaluru:
The first of Deepika and Ranveer's guests began to arrive at the Leela Palace, where their reception was held. Star shuttler PV Sindhu was seen walking into the venue a heavily embellished lehenga, with her hair worn loose over her shoulders.
View this post on Instagram
@pvsindhu1 at #DeepVeer Bangalore reception in a total ethnic avatar. #pvsindhu #DeepVeer #deepveerkishaadi #deepikapadukone #ranveersingh
A post shared by Filmibeat (@filmibeat_insta) on
Sindhu was followed by Anil Kumble (with his wife Chethna), Pullela Gopichand and Venkatesh Prasad.
Nandan Nilekani was among the guests at the event, as were Kiran Mazumdar Shaw and Sudha Murthy. Celebrity nutritionist Pooja Makhija was one of the attendees and was seen posing for photographs with the couple and Deepika's mother, Ujjala.
Entertainment
While recording his statement with the Mumbai Police, the actor said someone has tampered with and morphed one of his pictures that he shared on his social media account.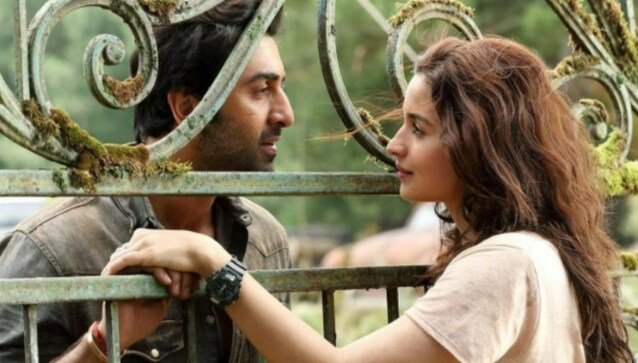 Entertainment
Why did Brahmastra need so many cameo appearances in addition to a star cast that consists of Ranbir Kapoor, Alia Bhatt, Amitabh Bachchan, Nagarjuna Akkineni, among others?
Entertainment
While we couldn't keep our eyes off of Aryan, it is surely hard for all the fans and followers to get over his father Shah Rukh Khan's comments.