Deadpool 2, High Jack, Khajoor Pe Atke, Angrezi Mein Kehte Hain: Know Your Releases
This week, Ryan Reynold-starrer Deadpool 2 will be pitted against an array of unconventional Bollywood flicks like High Jack, Khajoor Pe Atke and Angrezi Mein Kehte Hain.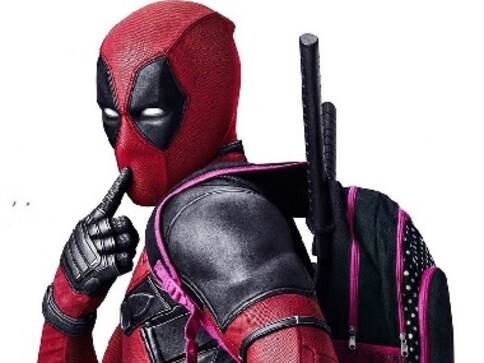 This week, Indian movie theatres are set to welcome three comparatively unconventional films — High Jack, Khajoor Pe Atke, Angrezi Mein Kehte Hain — which are devoid of any major Bollywood stars.
And pitted against them is Ryan Reynold-starrer Deadpool 2, which is one of the most anticipated films of this year. After Marvel's Avengers: Infinity War, the MCU fans are waiting for the film with bated breaths.
Deadpool 2

What's it about: Cable has travelled through time to kill a kid who happens to have developed close ties with Wade Wilson/Deadpool and his wife. To tackle the impending danger, Deadpool forms a team with a bunch of mutants (from the prequel) as well as some new entrants and he calls this newly-formed superhero league, The X-Force.
Also read: Deadpool 2 can heal your post-Avengers: Infinity War blues; all you need to know about Ryan Reynolds-starrer
Who's in it: Ryan Reynolds, Morena Baccarin, TJ Miller, Leslie Uggams, Brianna Hildebrand, Stefan Kapičić, Zazie Beetz, Josh Brolin, Jack Kesy, Karan Soni.
Why it may work: 'Coz it's Deadpool! The 2016 film blew audiences' minds for its outright irreverence to the conventional, R-rated humour, and of course the affable self-deprecating narrative.
Deadpool 2 is directed by David Leitch.
High Jack

What's it about: The story of the film revolves around three disgruntled employees of a failing airline company who decide to hijack a plane. The first-time hijackers along with the passengers accidentally get high, resulting in a series of hilarious events.
Who's in it: Sumeet Vyas, Sonalli Sehgal, Mantra Mugdh
Why it may work: The film is OTT video service Viu's first foray into cinema. Known for original content, the film also has a talented cast who are pretty famous i\on the digital platform.
High Jack is directed by Akarsh Khurana.
Khajoor Pe Atke

What's it about: The film is about a family that is dealing with an ICU-admitted relative and his imminent death. The family members are more interested in the ancestral property and touring the city of Mumbai (where the man is hospitalised) than in being by their relative's side.
Who's in it: Manoj Pahwa, Vinay Pathak, Dolly Ahluwalia, Seema Pahwa, Sanah Kapoor, Suneeta Sengupta
Why it may work: All the actors in the film have, over the years, established themselves as powerhouse performers.
Khajoor Pe Atke is directed by Harsh Chhaya.
Angrezi Mein Kehte Hain

What's it about: It is a subtle story about how a middle-aged man, preoccupied in everyday life, ceases to acknowledge his wife's presence around him. And, once she leaves him, he realises what he has been missing all his life. His children help him to learn wooing techniques to get his wife back.
Who's in it: Sanjay Mishra, Pankaj Tripathi, Shivani Raghuvanshi, Anshuman Jha, Ekavali Khanna, Brijendra Kala
Why it may work: Much like Khajoor Pe Atke, this film too is backed by strong actors with inimitable screen presence. Sanjay Mishra has proven in the past — with Golmaal, Masaan, Ankhon Dekhi, Dum Laga Ke Haisha — that he can make his presence felt in both mass entertainers as well as niche films.
Angrezi Mein Kehte Hain is directed by Harish Vyas.
Entertainment
Bruce Willis was diagnosed with dementia earlier this year, as per a statement by his family.
Entertainment
Tems' cloud-like puffy white dress from this year's Oscars triggered several memes on social media.
Entertainment
The famed musician has sold about 140 million albums while winning 20 Grammys, an Oscar and a Tony award in a career that has spanned all or parts of six decades.