DC's Deathstroke rips Deadpool over plagiarism claims in new promo: 'It's time to drain the pool'
Deathstroke is not happy with Deadpool, as seen in the new Teen Titans Go! To the Movies promo.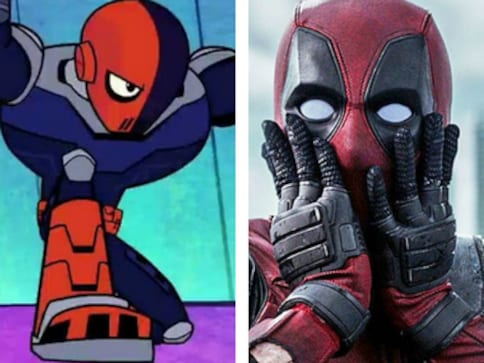 The unprecedented success of Deadpool 2 has attracted a lot of attention, especially from the DC universe.
The Deadpool character was first conceptualised by Marvel writers Fabian Cicieza and Rob Liefeld in 1990. Deadpool's first appearance was in the comic The New Mutants #98 from February, 1991. The new assassin created by Cicieza and Liefeld drew strong comparisons to the DC character Slade Wilson aka Deathstroke. Deadpool was differentiated from the rest of the superheroes by his unique styles of humour and breaking the fourth wall. Deathstroke, on the other hand, first appeared in the comic The New Teen Titans #2 in December 1980.
But DC has now started mentioning the fact the Deathstroke and Deadpool are very similar, and that the famous Ryan Reynolds character is just a rip-off of Deathstroke, also known as Slade Wilson. Deathstroke will be appearing in the upcoming animated DC movie Teen Titans Go! To the Movies, and the latest promos see him touch upon the issue of Deadpool and their similarities.
Also read — Teen Titans GO! To The Movies trailer: Irreverent animated film takes Marvel route with fun characters
The trailer for Teen Titans Go! To the Movies has brought up the not-so-original origins of Deadpool.
Deathstroke can be heard saying, "Let me tell ya a little something about Deadpool. My name is Slade Wilson. His name is Wade Wilson. My costume, like, rocks and his is just a copy. I fight a whole team of Teen Titans and he fights one angry dude. I'm like way cooler in every way. Deadpool might have a sequel but remember, he's just a rip-off of me. It's time to DRAIN THE POOL. But sure, go see his movie because it comes out before mine."
Releasing on 27 July, Teen Titans Go! To the Movies stars original cast members Scott Menville as Robin, Tara Strong as Raven, Greg Cipes as Beast Boy, Hynden Walsh as Starfire and Khary Payton as Cyborg. Nicolas Cage joins the cast as Superman, Halsey as Wonder Woman, Lil Yatchy as Green Lantern, Jimmy Kimmel as Batman and Will Arnett as Deathstroke.
Entertainment
While talking to ETimes, the senior doctor noted that Sen's high physical activity helped in ensuring that the damage was limited. "Sushmita is blessed that she came in at the right time and right place," he further added.
Entertainment
Ke Huy Quan bagged an Oscar for his film 'Everything Everywhere All At Once'.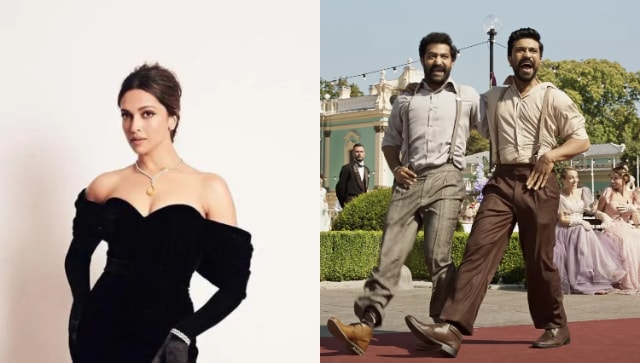 Entertainment
Deepika Padukone made her debut at this year's Oscars where she presented the Naatu Naatu song.