Dark Phoenix trailer: Sophie Turner's Jean Grey turns on the X-Men in upcoming superhero film
Dark Phoenix, starring Sophie Turner as Jean Grey, has been directed by Simon Kinberg.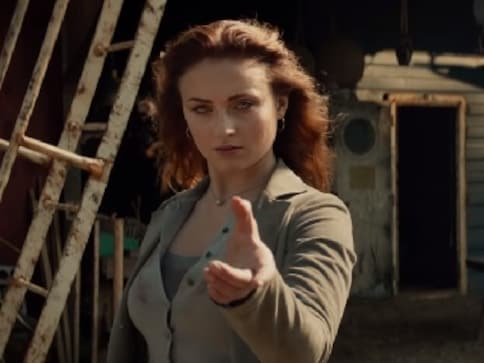 The first trailer of the highly-anticipated Dark Phoenix, with Sophie Turner as Jean Grey, was released on Thursday. The film has been adapted from the 1980 comic book The Dark Phoenix Saga by Chris Claremont, Dave Cockrum and John Byrne, writes IndieWire.
It is set in the '90s when the X-Men are no longer outcasts after they save the world in Apocalypse. However, a rescue mission in space goes wrong when Jean is hit by a cosmic entity, Phoenix Force, which gives her powers she can barely control leading to her changing leagues and turning against her own family, the X-Men.
The film stars James McAvoy as Professor X, Michael Fassbender as Magneto, Jennifer Lawrence as Mystique, Tye Sheridan as Cyclops, Nicholas Hoult as Beast, Alexandra Shipp as Storm, Kodi Smit-McPhee as Nightcrawler and Evan Peters as Quicksilver. Jessica Chastain also makes an appearance in the trailer as a mysterious white blonde whose intentions seem evil.
Peters had spoken about the storyline of the film in an interaction with Collider and had said that it was much darker in tone than its predecessors. "I think it's the classic X-Men: First Class tone, where there's a bit of humour thrown in there, but it's much darker than the previous one, Apocalypse. Apocalypse was the '80s, so there was a lot of room for goofy stuff in there. This one is a much more serious film about the internal struggle of Phoenix and Jean, so it's a dramatic film," Peters had said.
In the initial X-Men films, Jean's character was essayed by Famke Janssen. Written and directed by Simon Kinberg, Dark Phoenix is scheduled to hit cinemas on 14 February, 2019.
Watch the trailer here.
Entertainment
Steve Gilula and Nancy Utley, senior executives at Searchlight Pictures for 21 of its 27 years, who shaped global culture with Oscar-winning hits like Nomadland, 12 Years a Slave, Black Swan, The Grand Budapest Hotel, and Slumdog Millionaire, announced their surprise retirement on 20 April.
Entertainment
Tallulah Willis, best known for appearing in The Whole Ten Yards, posted a series of photos on her official account in which Dillon Buss can be seen getting down on one knee.
Entertainment
Olympia Dukakis died Saturday morning in her home in New York City, according to her agent.