Famke Janssen, original Jean Grey from X-Men franchise, cites sexism and ageism as reason for exit
Famke Janssen, who originally essayed the role of Jean Grey in most of the X-Men franchise films, blames Hollywood's sexism for her exit from the series
Los Angeles: Actress Famke Janssen, who originally essayed the role of Jean Grey in most of the X-Men franchise films, blames Hollywood's sexism for her exit from the series.
"I didn't give up, they gave up on me. There's a big difference," Janssen told usmagazine.com.
She cited ageism and sexism as the reasons of her exit.
"It was their (producers') decision, you know? It's like what happens in life. You get, well not to me thankfully. But people, just like men trade women in for a younger model version. It's like that," said Janssen.
She was excited for Sophie Turner, who was cast as a young Jean Grey, Janssen wondered why the old Grey couldn't exist alongside the younger one just like they did with Margneto (Ian McKellen and Michael Fassbender) and Professor X (Patrick Stewart and James McAvoy).
"In the X-Men series, they've been doing this for years. Although women, it's interesting because they're replaced, and the older versions - or more mature, whatever the politically correct version of that is — are never to be seen again. Whereas, the men are allowed to be both ages. Sexism. I think that I should be back along with my younger version and the way that we've seen it with Magneto and Professor X. (sic)"
Turner started joining the X-Men franchise in 2016 with X-Men: Apocalypse.
Her character is expected to have a bigger role and cross to dark side in the next installment X-Men: Dark Phoenix.
Actress Jennifer Lawrence is back as Mystique, Nicholas Hoult as Beast, Tye Sheridan as Cyclops, Alexandra Shipp as Storm, Kodi Smit-McPhee asANightcrawler, Evan Peters as Quicksilver, and Olivia Munn as Psylocke.
Directed by Simon Kinberg, the film is set to release next month.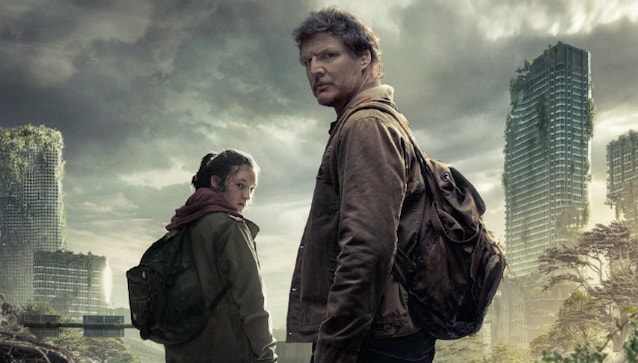 Entertainment
Fortunately, humanity has been saved from Cordyceps as these fungi can't survive in warm-blooded creatures.
Entertainment
Alec Baldwin has said he had no reason to believe there was a live bullet in the gun he discharged.
Entertainment
White Noise truly tests our patience. It is scattered and satirical when, considering the issues of mortality that it raises, it needed to be harnessed and serious in tone.