Dark Phoenix: Sophie Turner opens up about her character Jean Grey, and Charles Xavier
Sophie spoke about the on-going trope of abandonment that has been used with Jean's character throughout the Dark Phoenix narrative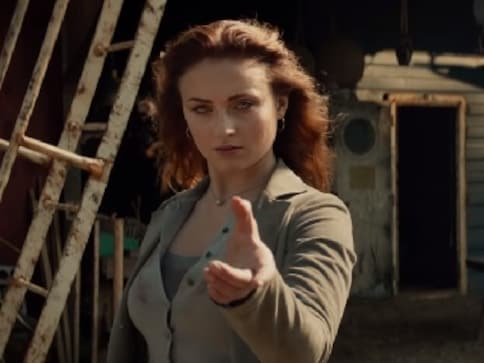 Dark Phoenix's recent trailer release have most fans on the edge of their seats with anticipation especially since this time the narrative will feature a civil war of sorts with X-Men's own Jean Grey (played by actress Sophie Turner) turning rouge with her alter ego Dark Phoenix.
Deadline reports Turner's take on the character. Talking about Jessica Chastain's character and what Turner think drives it, the Game of Thrones actress mentioned that the contention between Chastain's character desiring Jean's powers were "interesting". "She has her own intentions with it wants to use that. And she nurtures me in a way to make me kind of trust her," added Turner.
Sophie spoke about the on-going trope of abandonment that has been used with Jean's character throughout the Dark Phoenix narrative. Charles Xavier's portions in the trailer have evoked passionate reactions from audiences with most hating him in the trailer. "She's been kind of abandoned by everyone she loves or comes across and Charles is the biggest one of them all. So she feels a lot of betrayal from Charles and she does a lot of things out of spite because of that," said Turner adding that most fans will attribute all the blame on Xavier after watching the trailer.
Entertainment
Charlie Walker says we are looking forward to introduce India with this music festival.
Entertainment
Chris Rock joked about getting slapped by Will Smith at Oscars 2022, during a stand-up show with Kevin Hart.
Entertainment
During this honeymoon period Jennifer Lopez was seen making husband Ben Affleck comfortable by putting hand on his cheek and cuddling with each other.