Creed II: All you need to know about Michael B Jordan-Sylvester Stallone's latest round in Rocky series
Steven Caple Jr replaces Ryan Coogler in the director's chair this time as Creed fights Victor Drago, son of Ivan Drago, the Russian boxer who killed Creed's father Apollo.
Michael B Jordan and Sylvester Stallone are back for Creed II, the sequel to the 2015 hit Creed. Set in the Rocky universe, the Creed films are a continuation of the Rocky story, following Stallone's retired champ as he faces up to middle age and trains a new protege in Jordan's Adonis Creed.
Steven Caple Jr replaces Ryan Coogler in the director's chair this time as Creed fights Victor Drago, son of Ivan Drago, the Russian boxer who killed Creed's father Apollo.
The eighth film in the Rocky franchise hits theatres in India this Friday. So, here is all you need to know about Creed II before entering cinemas.
What is the story so far?
Creed tells the story of Adonis Creed, the illegitimate son of Rocky's late opponent-turned-friend Apollo Creed. Adonis never met his father, but he wants to be a professional fighter. He leaves behind a life of privilege to walk in the footsteps of a father he never knew. So, he goes to Philadelphia to seek Rocky's help. Though initially reluctant, the old champ agrees to coach the young boxer, and they form a filial bond that grows in tandem with the stakes they face.
Creed grossed $173.6 million worldwide on a $35 million budget. Stallone was nominated for an Oscar for his performance — his first since his Best Actor and Best Screenplay nominations for the original 1976 movie Rocky, which went on to win Best Picture without honouring his efforts.
The plot of Creed II
The sons of Apollo Creed and Ivan Drago will pick up where their fathers left off more than 30 years ago. Adonis, adjusting to his newfound prominence, reaches the pinnacle of his profession while still having to fight for what he believes in.
The surprising pathos of the father-son relationship between Ivan Drago and Viktor Drago (Florian Munteanu). In an echo of Rocky IV, the younger Drago is Adonis' foe this time.
What's the history between Creed and Drago?
Dolph Lundgren reprises the role of Ivan Drago in Creed II, which is as much a sequel to Creed as it is to Rocky IV, where Drago kills Apollo Creed in the ring, only to lose to Rocky Balboa. But he loses much more than a match.
In Creed II, he is living in squalor after the embarrassing loss. He is raising his son Viktor to be a boxer and is seeking revenge on Rocky by getting his son to fight the son of the man he killed.
Who else is in it?
Other than Jordan and Stallone, Tessa Thompson reprises her role as Adonis' girlfriend. Dolph Lundgren and Florian Munteanu play Ivan Drago and Viktor Drago respectively. Phylicia Rashad is back as Creed's mom, and Wood Harris as Tony "Little Duke" Evers.
Watch the trailer here.
(With inputs from agencies)
Subscribe to Moneycontrol Pro at ₹499 for the first year. Use code PRO499. Limited period offer. *T&C apply
Entertainment
Flora & Ulysses is a captivating, hopeful comedy that, in showing how a twitchy-tailed squirrel can change a family, lifts off and flies.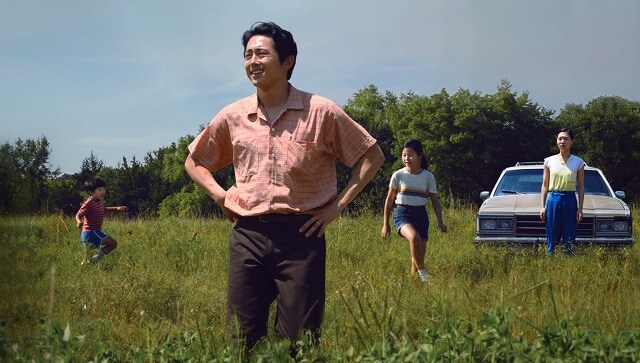 Entertainment
PVR Pictures 2021 release slate also include already-in-theatre titles such as The Secret Garden, Our Friend, Misbehavior and The War With Grandpa among others.
Entertainment
Nicki Minaj's father, Robert Maraj, was walking along a road on Long Island on Friday when he was hit by a car, said police.