Catch-22 first look reveals George Clooney as Scheisskopf, Kyle Chandler as Cathcart in upcoming Hulu series
Catch-22 also stars Hugh Laurie, Christopher Abbott and Giancarlo Giannini among others.
The first look of George Clooney and Kyle Chandler in Hulu's adaptation of Catch-22, based on Joseph Heller's anti-war satirical novel, were recently released.
Clooney can be seen in a moustachioed avatar as Scheisskopf while Chandler's character Colonel Cathcart is a rugged military man. Clooney has served as the executive producer and director for two episodes of the six-part series. Catch-22 has been written by Luke Davies and David Michôd.
Besides Clooney and Chandler, the series also stars Christopher Abbott, Hugh Laurie, Giancarlo Giannini, Daniel David Stewart, Rafi Gavron, Austin Stowell, Graham Patrick Martin, Gerran Howell, Jon Rudnitsky, Kevin J. O'Connor, Pico Alexander, Tessa Ferrer, Lewis Pullman, Josh Bold, Jay Paulson and Julie Ann Emery, according to Deadline.
The 1961 novel focuses on a World War II Air Force bombardier named John Yossarian, whose determined efforts to evade combat are thwarted by a bureaucratic rule, Catch-22, which became a lasting catchphrase for a no-win situation.
A 1970 film based on Catch-22 was directed by Mike Nichols and starred Alan Arkin as Yossarian and Martin Balsam as Cathcart.
The series is expected to premiere on Hulu sometime in 2019.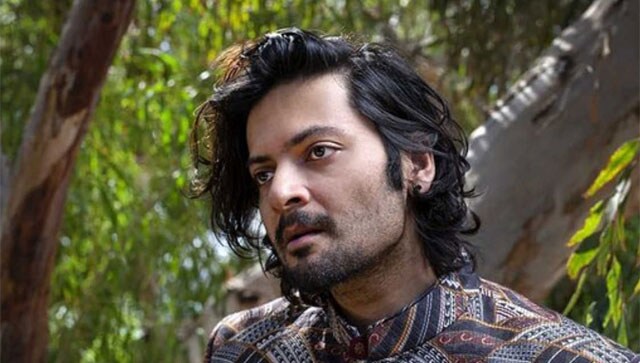 Entertainment
The film was shot during the small respite of time of covid lockdowns in late 2020 and is currently in post production
Entertainment
'Aslan' singer Christy Dignam is currently receiving palliative care at home, his family issued a statement and also requested for privacy at this hour. Their statement read- "As always Christy's health has been and is our priority. It has been a tough road for us all but mostly Christy."
Entertainment
The author noted that living in the closet is often glorified in the film industry.