Catch-22: George Clooney to direct, star in Hulu's limited series adaptation of Joseph Heller novel
Hulu said that the Clooney-led six-part Catch-22 series will go into production in 2018.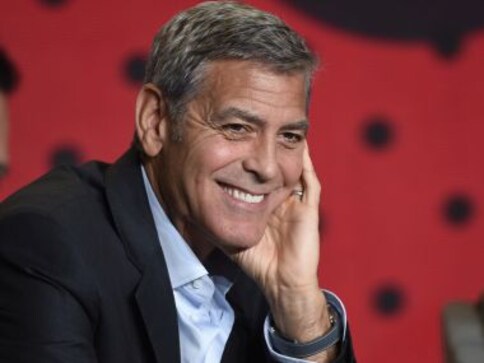 Pasadena (California): George Clooney is directing and starring in a TV series version of the novel Catch-22.
Streaming service Hulu said on Sunday that the six-part series based on Joseph Heller's anti-war satire will go into production in 2018. A debut date and other cast members weren't announced.
Clooney will play Col. Cathcart in the drama he's directing with his Smokehouse Pictures partner, Grant Heslov. Smokehouse is producing it with Paramount Television and Anonymous Content.
The 1961 novel focuses on a World War II Air Force bombardier, John Yossarian, whose determined efforts to evade combat are thwarted by a bureaucratic rule, Catch-22, which became a lasting catchphrase for a no-win situation.
A 1970 film based on Catch-22 was directed by Mike Nichols and starred Alan Arkin as Yossarian and Martin Balsam as Cathcart.
Entertainment
Mythic Quest, the Apple TV+ workplace comedy from the makers of It's Always Sunny in Philadelphia, bares the funny truths of working in the toxic gaming industry.
Entertainment
Premiering on 20 May, November Story portrays Anuradha, an ethical hacker who embarks on a quest to solve a perplexing case and save her father
Entertainment
The problem with LOL: Hasse Toh Phasse is that it's barely funny. Once you scratch beyond the 'decent idea', you realise how hollow the premise is.