Bumblebee review round-up: An 'imaginative' Transformers spin-off with 'enough wit, playfulness and charm'
Bumblebee is the first Transformers film not helmed by Michael Bay.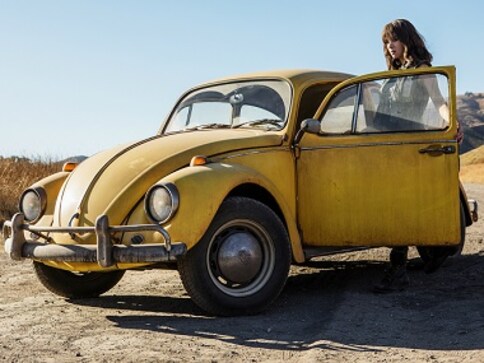 The much-awaited Transformers spin-off Bumblebee has already released in US cinemas. This is the first-live action Transformers film not helmed by Michael Bay.
Set in the year 1987, the film follows Hailee Steinfeld as Charlie Watson, who becomes the new owner of a yellow Volkswagon Beetle, only to discover that it is a battle-scarred and broken Autobot in disguise. She nurses him back to health and they team up to save the world from Decepticons, also crossing paths with a government agency Sector 7, headed by Burns, played by John Cena.
It has received positive reviews so far, with some even calling it one of the best films in the Transformers franchise. Rotten Tomatoes has a 93% fresh rating
Liz Shannon Miller of IndieWire writes, "What Bumblebee does best is remember that this is a franchise for the young, and embrace that fact without any shame while also still delivering on the action. There's no self-importance, no grafting of ultra-patriotism and too-dense mythology onto what should be a simple narrative. If you come to Bumblebee hoping for a heartwarming love story about a girl and an alien robot who can disguise himself as a VW Bug… well, that's exactly what you'll get," She further adds, "Fans of the classic Transformers will be thrilled by many of the touches here. But there is also now an entire generation of kids who are going to get to watch a girl drive, with a smile on her face."
According to Justin Chang of LA Times, "Bumblebee, for its part, has just enough wit, playfulness and charm to develop a voice of its own, which is no small thing in the context of a flashy, lunkheaded studio franchise (albeit one whose commercial supremacy is no longer a certainty). The relatively intimate scale of this picture offers a welcome reassertion of the less-is-more principle. It's startling to see the delicacy of the rapport between the two leads — a delicacy thrown into relief by a tense, humorous sequence in which Bumblebee accidentally lays waste to an entire house — and realize just how little the five earlier Transformers movies invested in the human element, how rarely they captured the simple wonderment of cross-species bonding."
Justin Lowe of The Hollywood Reporter says, "Serving as a prequel to the previous installments dating back to 2007, Bumblebee also represents an imaginative spinoff from the original films, providing an extended account of the fan-favorite character's origins. As the first pic in the series that isn't directed by Michael Bay (who instead serves as an executive producer), Bumblebee also offers a significant change-up for the typically male-dominated franchise, centering on a teen girl as the movie's protagonist.
Peter Debruge of Variety writes, "Imagine, if you can, a Transformers movie in which the plot is coherent, the robots feel like characters (as opposed to gleaming CG creations), and the action is staged and edited clearly enough to follow. After five rock 'em, sock 'em blockbuster features, it has become clear that audiences would never get such a film as long as Michael Bay occupied the director's chair, and though he should certainly be credited for proving that a Hasbro toy line could support a massive global franchise, Bumblebee is basically the movie that fans of the 1980s animated series wanted all along."
Besides Steinfeld and Cena, the film's cast also includes Pamela Adlon, Stephen Schneider, Jason Drucker and Jorge Lendeborg Jr. Bumblebee will be distributed in India by Viacom18 Motion Pictures. It is slated to release on 21 December.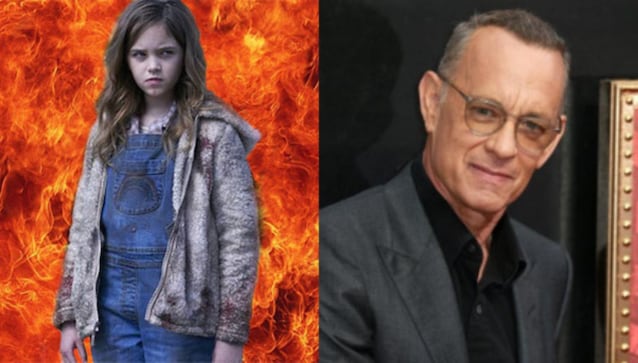 Entertainment
Slamming the film Blonde, the Marilyn Monroe biopic which is flawed but fascinating, with multiple nominations makes no sense.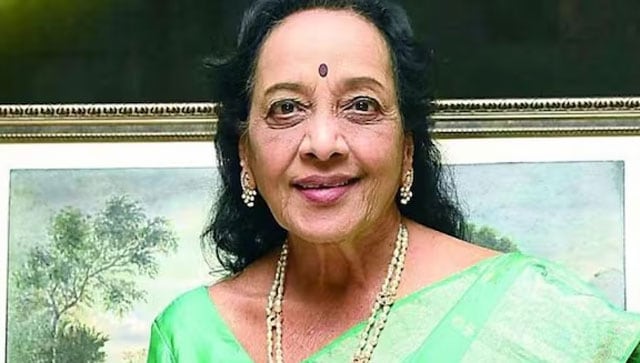 Entertainment
She had won the Filmfare award for Hindi Film 'Milan'. Some of her iconic films include 'Missamma', 'Gundamma Katha' and 'Sri Krishna Tulabharam'.