Bryan Singer, former director of Bohemian Rhapsody, faces four more allegations of sexual assault
Reportedly, few of the alleged survivors claimed that they were 'seduced' by Bryan Singer while underage, while others claim they were raped
Director Bryan Singer has been accused of sexually assaulting minors in an expose published by The Atlantic.
The Atlantic on Wednesday published a lengthy article about four alleged victims who said they were seduced and molested by the Bohemian Rhapsody director while underage. Three of the men spoke on the condition of anonymity. Victor Valdovinos said he was molested by Singer on the set of Apt Pupil when he was in the seventh grade. As per an article in Vulture, few of the alleged survivors claimed that they were 'seduced' by the director while underage, while others claim they were raped.
The Los Angeles County District Attorney's Office earlier investigated claims that male minors were pressured into stripping naked for a shower scene in Apt Pupil but declined to press charges.
In a statement issued through his attorney, Singer denied the claims and said The Atlantic article was "conveniently timed" to take advantage of the success of the Oscar-nominated Bohemian Rhapsody.
As reported earlier, producer of Bohemian Rhapsody, Graham King had revealed why Singer was taken off the project. King stated that Singer was having familial issues with the filmmaker's mother being very ill.
"He just said, I want to hiatus the film, and deal with what he had going on in his life. And the studio wanted to finish the film. And of course, my job is to protect the film at any cost and that's what I was there to do," King was quoted as saying in a Variety article.
(With inputs from The Associated Press)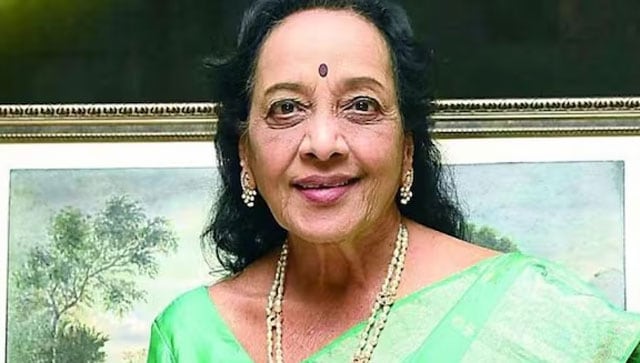 Entertainment
She had won the Filmfare award for Hindi Film 'Milan'. Some of her iconic films include 'Missamma', 'Gundamma Katha' and 'Sri Krishna Tulabharam'.
Entertainment
Aftersun's final act shows Calum and Sophie dancing to Queen and David Bowie's Under Pressure. Feelings are felt. Emotions are stirred. A tear or two rolls down. Perhaps, in the afterlife, Calum is happy that Sophie is trying to process her trauma instead of passing it on to her child.
Entertainment
In the last years of her life, Gina Lollobrigida's name more frequently appeared in articles by journalists covering Rome's courts, not the glamour scene, as legal battles were waged over whether she had the mental competence to tend to her finances.