Bradley Cooper reveals his A Star Is Born character was inspired by Pearl Jam's Eddie Vedder
Eddie Vedder initially told Bradley Coooper not to remake A Star Is Born but he eventually got on board and helped his friend with notes to prepare for the role.
A Star is Born, opening in movie theaters around the world next week, tells the story of country singer Jackson Maine (Bradley Cooper), who meets, nurtures and falls in love with aspiring musician Ally (Lady Gaga). As Jackson deals with addiction and tinnitus and his own star wanes, Ally's career takes off. Reviews have been glowing for both Cooper, who is better known as an actor in The Hangover and Silver Linings Playbook, and Gaga, stepping into some big shoes in reprising a role already immortalised by Judy Garland and Barbra Streisand.
But Copper, who makes his directorial debut with the film, had a few naysayers when he took up the project. This included Pearl Jam frontman Eddie Vedder, who was initially pretty vocal about Cooper's decision to remake the film, telling him not to do it. But Vedder eventually got on board and helped his friend with notes to prepare for the role.
"I went up to Seattle and spent four or five days with him and I asked him 9,000 questions. And he gave me minor, little things that only musicians know about what to do, just aesthetically and the inner workings," Cooper revealed in an interview with Yahoo! Entertainment.
A Star is Born opens in theatres worldwide on 5 October.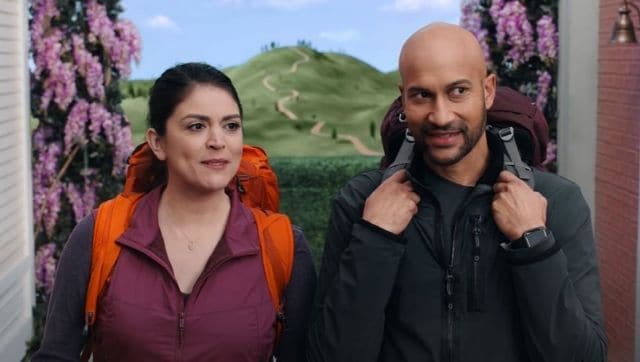 Entertainment
Though bumpy at times, Schmigadoon! is a feel-good comedy and a hat-tip to musicals, worth a slow-Sunday watch.
Entertainment
"I was given a narration but there was no script, dialogues were written in the morning and it was given to us a few minutes before the shot. Priyan sir locks everything in his mind and the key is to just trust him and follow him," says Meezaan
Entertainment
"A mix of old and new, household names and emerging artists, and a whole lot in between," Obama wrote on Twitter while sharing the 38-song playlist.