Bond 25: Amid Danny Boyle's exit, a look at how Cary Fukunaga's direction could save 007
Danny Boyle was considered a bit too 'left wing' to direct a Bond movie but Cary Fukunaga's past work shows that he is not quite 'right' either.
MGM's decision to get Cary Fukunaga to direct Bond 25 comes as a pleasant surprise. This development took place after Oscar-winning director Danny Boyle quit the project following creative differences with the leading actor, Daniel Craig, and the producers.
One of the reasons for the creative differences between Boyle and the rest of team was also attributed to him being rather "left wing" for the franchise. The thing that made Boyle a fascinating choice to helm Bond was the eclectic nature of his body of work where he rarely repeated a genre and was not bound by the rules. To some extent, Fukunaga, too, has followed the same trajectory by bringing new sensibilities to projects where there was hardly any scope for being inventive. Remember the first season of True Detective? He infused such energy into the proceedings with a six-minute single take that the entire show was elevated.
Like Boyle, Fukunaga is also a rebel of sorts. If MGM, Barbara Broccoli and Craig think that they would be able to arm-twist him then they probably have it wrong. Mirroring the manner in which Boyle walked out of Bond 25, Fukunaga also walked out of Warner Bros' production of Stephen King's IT because the studio apparently thought he could not be 'controlled.' For what it is worth, Fukunaga is extremely collaborative in nature. The best example of this is how the filmmaker decided to rewrite the final act of Netflix's Beasts of No Nation so that the budget could be reduced.
Despite Fukunaga's reputation or the possibility of him being a tad more left-field than Boyle, there is a good reason why he has been picked to save Bond 25, which just a few days ago seemed doomed thanks to the manner in which Boyle exited. Although Boyle would have been the second Oscar-winning filmmaker to direct a Bond film after Sam Mendes, he also possessed a great mix of studio mentality and an indie streak that does not compromise on artistic vision. In an ideal world, Boyle could have ushered in a new phase in the franchise. If the producers were fine with a bit of the indie-like filmmaking, they could not have gone back to the way things were. So, one would think that someone like a Fukunaga, with his indie sensibilities, might not have it in him to rejuvenate a typical studio production but truth be told, that is hardly an issue. Franchises such as Bond rarely stray too far from a template and there are many people, such as executive producers et al, to ensure that the spirit of 007 is kept intact with a Fukunaga on board.
For the past few years, Bond is making a slow but definite shift towards a narrative that is not as escapist as it used to be back when Sean Connery or Roger Moore were playing the world's most well-known spy. Bond needs to be updated but perhaps not like what a Taika Watiti did with Thor: Ragnarok (2017), that kept things light enough but didn't deviate enough from the basic framework. Similarly, getting someone such as Kathryn Bigelow to direct a Bond film would be a path-breaking idea but that might not work for the template.
Sometimes, the best change is the one that is least expected and Fukunaga calling the shots on a Bond film is one such instance. There has also been some talk about who would play the next James Bond and every time that discussion comes up, we get to hear how it has to be a British actor. But with Fukunaga being the second American director after Irvin Kershner, who directed the Sean Connery-starrer Never Say Never Again (1983), perhaps there are bigger changes on the anvil.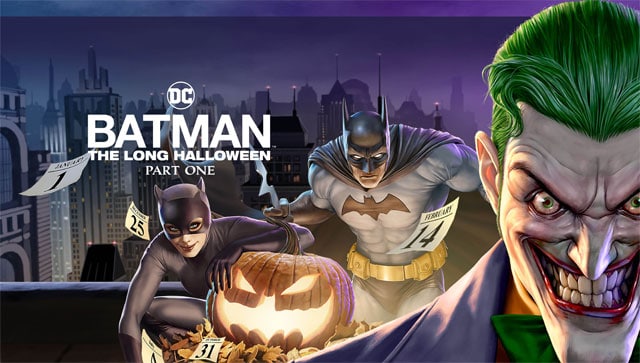 Entertainment
The animated deluxe edition saga works as a classic detective story than a superhero caper.
Entertainment
Armie Hammer's fall from grace is a textbook example of how to lose superstardom in a swish. But did we really need a lengthy three-part documentary on his downfall?
Entertainment
Mia Goth's dual role proves to be the X-factor in Ti West's ode to low-budget filmmaking of all stripes.