With Stree, AndhaDhun, Tummbad running for months in theaters, it's time to measure box office beyond Rs 100 cr club
With Stree running over 100 days in theatres, and Thugs of Hindostan not sustaining despite making a quick Rs 100 crore, the meaning of box office success may soon go back to silver jubilees.
Earlier this week, the biggest surprise hit of this year, Stree, completed 100 days in theatres. AndhaDun and Tumbbad released on consecutive Fridays in October and are still playing in theatres in major centres like Bombay and Delhi. That these two 'small' films playing in theatres for about two months is a testament to their success. And not that one raked up over Rs 70 crore while the later is edging towards the Rs 20 crore mark.
Anyone with business smarts will tell you that a better way of looking at success would be to look at profits rather than revenue. Tubelight reportedly lost Rs 85 crore, and Race 3 did not make any money either. These films both did over Rs 100 crore of business, which is why Salman Khan can get away by saying 'even my flop films do business of over Rs 100 crore'.
Thugs of Hindostan might have had the biggest opening of the year and broken records on its first weekend, but still had a lot more to recover, given the Rs 300 plus crore production budget of the film. That the film got bad word-of-mouth after its opening weekend was telling in its short lived run at theatres. That was reflected in shows at theatres being reassigned to films like Stree and AndhaDhun, for which there was still latent demand.
So, what is really the right way to judge the success of a film? In a puritanical sense, success for any piece of content cannot be measured by just numbers, or what critics have to say. The only verdict that matters is the one handed out by the people it was made for. Rajkumar Hirani, a director who has many blockbusters to his credit, in an interview earlier this year, said, "I have said this earlier and I still maintain that it's sad a movie's success is judged only by the money it makes. The content is what stays with you when a movie is good. I loved Jab We Met and I have no clue what business it did. So, too, with movies like Pyaasa and so many others. I feel Rs 100 Crore or Rs 200 Crore is a number, nothing more. Yes, a movie should do well business-wise, as, after all, it is an industry. But not at the cost of good content."
Nothing indicates a successful film more than a long run at theatres, meaning there is an audience still willing to turn up and pay good money for it. It would probably be unfair to bring up a film like Dilwale Dulhania Le Jayenge in this context, only because the film has been running at one theatre for nearly 20 years. But a great example would be Hum Aapke Hain Hai Kaun, which ran for over a year across multiple theatres. The film famously started out with just four prints in a territory like Bombay and gained traction due to the word-of-mouth it generated. If that is not a testament to audience loving the content and willing it to do well, nothing is.
In the '70s and '80s, filmmakers celebrated the number of days/weeks played in a theatre, and nobody outside of a filmmaker's office would actually know how much a film has earned. This changed when multiplexes came in and films started being churned out of the system weekly. In the past decade, we have had trade analysts coining terms like the Rs 100 crore club, the Rs 200 crore club, and more recently the Rs 300 crore club, to separate the blockbusters from other films. Soon, neighbourhood aunties started referring to films by their reported box office collections.
For the last few years, filmmakers have lamented the dismissal of good films at the altar of commerce. The measure of the success of a film desperately needs an overhaul. AndhaDhun and Tumbbad are still in theatres despite the arrival of high profile films like Thugs Of Hindostan and Namaste England. Maybe, we need to go back to the older system of celebrating 'blockbusters' that were driven by longevity and not a meaningless revenue figure. It might not be a bad thing to see the comeback of movie posters that scream, "100 days and still running successfully across theatres."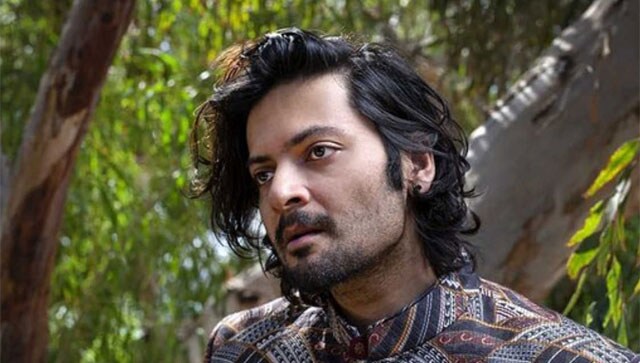 Entertainment
The film was shot during the small respite of time of covid lockdowns in late 2020 and is currently in post production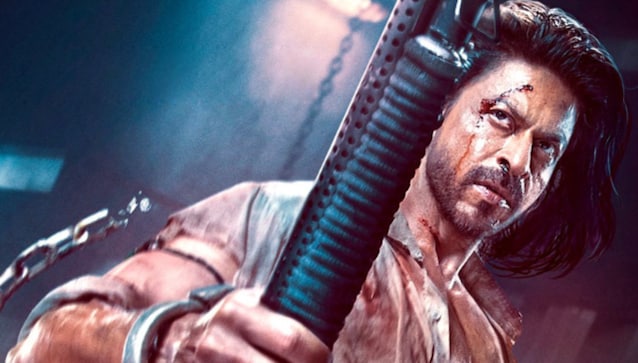 Entertainment
Shah Rukh Khan's Pathaan has turned out to be a blockbuster at the global box office.
Entertainment
Pathaan has already surpassed Hrithik Roshan and Tiger Shroff's War (also Siddharth Anand directorial) to register the highest advances for a Bollywood film.