Raag Desh trailer: In Tigmanshu Dhulia's latest, Kunal Kapoor, Amit Sadh play INA soldiers under trial
Raag Desh stars Mohit Marwah, Amit Sadh and Kunal Kapoor as three officers in the Indian National Army.
The moving trailer of Tigmanshu Dhulia's upcoming film Raag Desh, which he mentioned is to honour the heroes of the Independence struggle, was released in Parliament on 29 June. Set against the backdrop of World War II, the trailer gives viewers glimpses into the gruesome conditions in which soldiers had to fight, their camaraderie and the testimonies they provided to the courts.
The film centers on the Red Fort trials of three officers from the Indian National Army (INA), which changed the course of India's freedom struggle. The officers, Colonel Prem Sehgal, Colonel Gurbaksh Singh Dhillon, and Major General Shah Nawaz Khan are played by Mohit Marwah, Amit Sadh and Kunal Kapoor respectively. After being prisoners of war in South East Asian countries, they were captured and imprisoned in the Red Fort.
Speaking about the content of the film, Dhulia said, "The Red Fort trial is one of the most interesting and relevant parts of our Independence history. And Raag Desh is about that fascinating case."
In another interview to Hindustan Times, the director said, "It's a film about real life heroes, who fought an armed war against the mighty British government. Raag Desh captures the valour, the camaraderie and the heroic struggles of young men who fought and lost the battle, but won the war of independence for India. It is a one of the most passionate films I have done because I really feel that the nation and the young generation must know about sacrifices of people achieve India's independence. It's a film which will certainly make every Indian proud of their legacy."
Slated to release on 28 July, Raag Desh is being presented by Rajya Sabha TV and produced by Gurdeep Singh Sappal.
Watch the trailer here: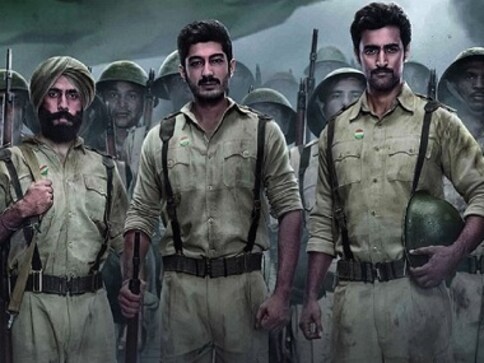 Bollywood
Raag Desh excels at brushing the dust off a forgotten chapter of the history textbooks in a way that Indians can revisit it, with equal amounts of pride and gratitude.
Entertainment
Kunal Kapoor feels patriotism stands for equal opportunities and dissent has a key role to play in it. He will be seen in Tigmanshu Dhulia's upcoming Raag Desh.
Bollywood
Raagdesh - a movie based on the Red Fort trial case will be first movie in history to have a trailer launch in Parliament