Priyanka Chopra may star in Margarita with a Straw director Shonali Bose's upcoming film
Priyanka Chopra reportedly got a narration from Shonali Bose during her recent India visit, though she has not confirmed to be a part of the film yet.
Priyanka Chopra, who is currently occupied with the shooting of American TV show Quantico Season 3, recently got a narration of a Bollywood film by Shonali Bose during her recent India visit, as reported by Deccan Chronicle.
Bose is known for her critically acclaimed films like Margarita with a Straw and Amu. Priyanka has reportedly not greenlit the Shonali Bose project yet as the busy star has not yet officially announced her forthcoming Indian projects, as stated in the same report.
While Quantico 3 goes on air on 28 April, the thirty-five year old actor is also being considered for Ali Abbas Zafar's Bharat opposite Salman Khan. She was also offered the female lead in the upcoming Rakesh Sharma biopic, when Aamir Khan was its lead. "Aamir is not in the film now, I have finalised two to three scripts. Now, I am left to make announcements. Yes, Rakesh Sharma biopic was one of them. I was approached for that film when Aamir was doing it. We were supposed to do in 2019. Now, I don't know," said Chopra, when Shah Rukh Khan reportedly became the lead of the project.
Chopra has also been reportedly signed to play the role of the late female astronaut Kalpana Chawla's biopic, directed by newcomer Priya Mishra.
Find latest and upcoming tech gadgets online on Tech2 Gadgets. Get technology news, gadgets reviews & ratings. Popular gadgets including laptop, tablet and mobile specifications, features, prices, comparison.
Entertainment
A petition was filed against Ram Gopal Varma in a Telangana court stating that it was not correct to make a film on the issue while the matter is pending in court
Entertainment
Jim Carrey talks about choosing to co-write a fictional tale rather than a memoir, although the protagonist of his book is a "representation" of him.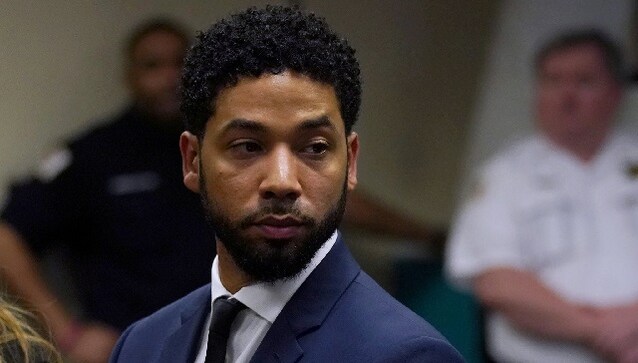 Entertainment
The brothers, who initially said they were done cooperating with prosecutors in the Jussie Smollett case, changed their minds after a 9mm handgun seized during a search of their home last year, which had gone missing, was located again.