Pahlaj Nihalani on being 'kicked out' of CBFC and reuniting with Govinda for Rangeela Raja
Pahlaj Nihalani alleges his production Rangeela Raja was sidelined by the CBFC to certify Thugs of Hinodstan since Prasoon Joshi is close to Aamir Khan.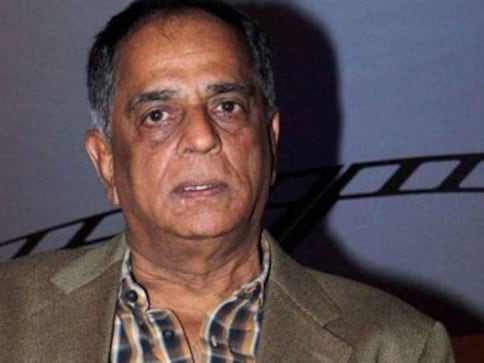 When producer Pahlaj Nihalani and actor Govinda joined hands for the first time in 1986, none of them had an inkling that they would still be making films 33 years later. Rangeela Raja is a testimony to the camaraderie the two share.
When I meet Pahlaj Nihalani, the producer, and ex-chairperson of the Central Board of Film Certification (CBFC) at a five-star suburban Mumbai hotel, he reveals that he is back to doing what he does best. The very mention of his favourite star takes him down memory lane. "The man has left an indelible impression in acting — be it emotion, comedy or dancing — he has excelled in every sphere." Pahlaj also recalls the time when he had actually signed Mithun Chakraborty for Ilzaam and Govinda was nowhere on his horizon. "I had almost signed Mithun for Ilzaam and the initial title of the film was Rampuri as similar titles were in vogue during the '80s. But when I signed Govinda, I changed the title to Ilzaam as Rampuri did not gel with his image then. When he became part of the film, I even changed the backdrop of the film to music and dance. After the film released, people thought of him as the Indian avatar of Michael Jackson and then started calling him 'gareebon ka Mithun', and then he ruled the marquee for 14 years. From '86 to '94, we had a great run at the box office and earned success," says the producer. When asked about what went wrong with Govinda's career, he mentions that the two reasons could be his entry into politics and wrong selection of film subjects.
Prod him further on the same topic and he reveals more on Mithun Chakraborty. "The initial cast of Ilzaam had Shatrughan Sinha and Mithun in the lead. It was also a phase when four-five shifts were regular for Mithun. He then confided in me that he won't wait for Shatrughan Sinha to complete scenes of the film and it would be ideal if I were to make solo films with both the actors. His exact words were apne dost ke saath film bana lo, and the way he told me was laced with an element of taunt, which I did not like at all." Pahlaj further adds that Madhuri Dixit too was signed for the film but later opted out because her then-secretary Rikku Rakeshnath advised her against signing the film. "It's all about destiny and most of Madhuri's films during that phase were either flops or shelved. Later, I opted for Neelam and we both made a hat-trick of golden jubilee with Aag Hi Aag, Paap Ki Duniya and Mitti Aur Sona."
Pahlaj is also one of the last bastions of single producers whose worlds are far removed from the much in-vogue corporate functioning. He believes that corporates believe in projects, as opposed to films, with big stars as their final objective. "Instead of one person, 50 people do the same job in a corporate set up. Individual producers can't afford that. It all boils down to public funding and thus, they have no hesitation in spending money on stars and their films. Individual producers think about the story first and then actors follow. Vidhu Vinod Chopra and Sanjay Leela Bhansali are some fine examples." The producer further adds that in his entire film making career, he has never compromised on the budget of his films, and has always stressed on the merit and requirements of a film irrespective of its fate.
While Pahlaj is a happy man these days because he is coming up with a film after 25 years with his favourite star, he is also peeved at the manner in which he was treated by the CBFC for the certification of his film. He mentions the both Rangeela Raja and Thugs of Hindostan were submitted to the CBFC at around the same time. "Prasoon Joshi is close to Aamir Khan and thus, Yash Raj Films could manage a censor certificate in the nick of time. Despite being an ex-chairperson of the board, I had to face all sorts of troubles." When asked whom he would like to blame for the situation, he mentions no particular name. "I would blame the entire system. The board is definitely partial as they awarded a certificate to Thugs of Hindostan but delayed it in my case despite its earlier submission. Prasoon ji is a big man these days and it's difficult to trace him at his office. What can one do if he is not reachable?," says an angry Pahlaj.
When asked if he became a victim of politics which resulted in his ouster from the CBFC, he nods his head in agreement. "A chair is never permanent. Either people leave it for their own benefit or people are kicked out for someone else's vested interest. I was kicked out. I am thankful that now I am back in my territory. The two years I spent at the board was a nightmare for me. I had to manage both the government and the people. I was a victim of Smriti Irani's politics who believes in the policy of use and throw."
If statistics are concerned, both Govinda and Pahlaj Nihalani are not having a great run at the box office. While most of Govinda's recent films tanked at the box office, Pahlaj's last venture as a presenter, Julie 2, had virtually no takers. How confident is he this time? "You will get all the doses of entertainment in this film. It's an entertaining film meant for the whole family. I have never made such a larger than life film with Govinda. It's not a typical film," says the producer.
Entertainment
In a post on Twitter, the 61-year-old music director dedicated the award to his parents and mentors
Entertainment
We fondly remember Rang De Basanti today on its 17th anniversary that led to corruption becoming a subject of fierce debate in India after the major success of this film among youngsters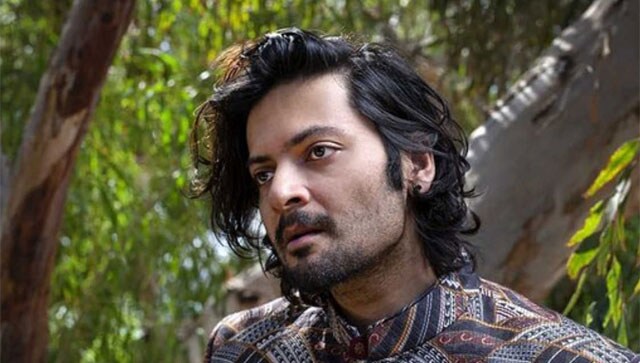 Entertainment
Fazal essays the role of Zafar in the popular buddy comedy film franchise, which started with 2013's 'Fukrey', followed by a sequel 'Fukrey Returns' in 2017.