Munna Bhai MBBS: Rajkumar Hirani's directorial debut made fans embrace Sanjay Dutt with a jadoo ki jhappi
When the darkness of Ram Gopal Varma's intense gangster dramas like Satya and Company had enveloped Bollywood, Munna Bhai came across as a ray of light.
Rajkumar Hirani blurred the lines between the real and the reel in Sanju, when he recreated a couple of scenes from his directorial debut Munna Bhai MBBS, that completes 15 years today on 19 December. Besides the cross-reference, what both of Hirani's films have in common is an attempt to evoke empathy for Sanjay Dutt, who was the focal point of Sanju and the lead actor of Munna Bhai MBBS.
Despite garnering over Rs 300 crore, Sanju was panned for projecting Dutt in an empathetic light. Hirani also clarified that he incorporated additional scenes into the film after Dutt's character was hated during the test screenings. "I wanted to do a true story, I didn't create any empathy towards him. I said lets not create empathy and show (him) as he is. But later I understood that he is our hero, we need some empathy for him," Hirani had argued.
Since that decision came under the fire, for Sanju was touted as a 'Sanjay Dutt biopic', the same crime went unnoticed in Munna Bhai MBBS. While it could be argued that Munna Bhai MBBS was less of a crime since the film was a fictional take, another argument could be that the empathy was all the more needed then since Dutt was in the middle of the court case in 2004. Munna Bhai MBBS, however, qualifies for good deception. Rather than tampering with facts, it only manipulated the audience's emotions. But then, which mainstream Bollywood drama is not guilty of that crime?
Dutt's titular character in Munna Bhai MBBS was merely an extension of his real life persona. A 'victim' of Bollywood's Bad Boy syndrome, he continued his careless ways till the tables turned. Once he realised that everyone around him was equally guilty, though not as openly as him, and he was on the receiving end of it, he went on a whining spree. After being a part of the system for years, he did not take it too kindly when he was targeted by the same system.
Similarly, in Munna Bhai MBBS, he played a local goon who secured admission in a medical college through cheating. But when he witnessed corruption was pervasive and entrenched in the practice of medical science, he set out to change it, obviously through love, compassion — and violence. Selective Gandhigiri, anyone? Clearly, he had some chemical lochcha in his head much before Lage Raho Munna Bhai was even conceived.
What Dutt's character benefited the most was not from his obsession with planting jadu ki jhappis on the patients and the cleaning staff, but from the oxymoron that he he was an "affable don." At a time when Ram Gopal Varma's gritty and intense gangster dramas like Satya and Company had enveloped Bollywood in its darkness, Munna Bhai MBBS emerged as a breath of fresh air. The dialogue writer, Abbas Tyrewala, in fact, borrowed heavily from the flow of the language that these Bambaiyya crime films marinated in. One can imagine that a 'mamu' would have originated from Saurabh Shukla's 'Kallu Mama' song from Satya and the colourfully colloquial style could have stemmed from Aamir Khan's character of Munna (sounds similar?) from Rangeela.
Another tool that allowed Munna Bhai to come across as endearing was the way Hirani positioned it. He placed the character in a medical college and made a majority of the doctors around him corrupt. Once he confessed that he got into the college through cheating, he questioned the doctors of treating their patients with apathy. "Apun toh gunda hai, tum log toh doctor hai na," he said.
It can be assumed that Munna Bhai would have seen 3 Idiots before the MBBS episode. He was just riled up by the fact that all the doctors were chasing success, and not kabiliyat. They should have been like him, or like Sanju. Munna Bhai listened to his heart, broke his father's trust by becoming a gangster and blamed his would-be-father-in-law for breaking the news to him. But daddy came back to his little one in the end. For malicious gossip was a far graver crime than extortion and cheating. 'Aal is well' that ends well.
Entertainment
The series is among the Top 10 Most Popular Indian Web Series on IMDB
Entertainment
Kartik has left everyone impressed with his power-packed action avatar while his cool looks and dialogue delivery and swag have made his fans fall for the young superstar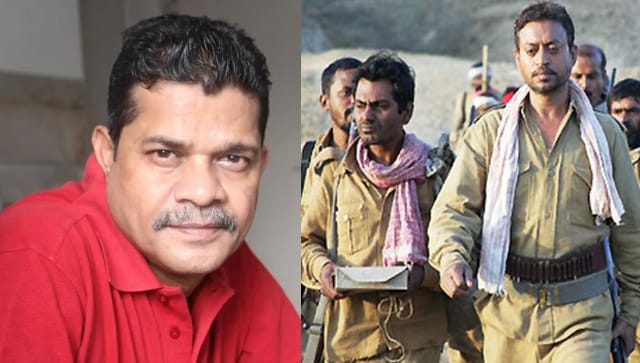 Entertainment
The 61-year-old screenwriter, who was suffering from liver cirrhosis, passed away at a hospital on Thursday night