Mental Hai Kya: Balaji Motion Pictures addresses rumours of Kareena Kapoor's casting and Salman Khan's title war
A statement by Ekta Kapoor's production house clarifies that Kangana Ranaut and Rajkummar Rao were the first and only choices for Mental Hai Kya.
Kangana Ranaut and Rajkummar Rao's successful pairing in Queen will be repeated after a long break in Balaji Motion Pictures' Mental Hai Kya. However, the project has been getting undue attention, not for its exciting series of  looks but its title and casting.
Rumours that Kareena Kapoor had originally been approached for the female lead has now been denied by producer Ekta Kapoor, according to a statement.
"Mental Hai Kya is a completely different script, which was written only last year. Balaji heard the script just six months back, and green lit the project. Kangana Ranaut was always the first and only choice for the film, and we are happy that she said yes to it soon after hearing the first narration. Kangana and Rajkummar Rao have been our first choices for the role. The looks that we released last week have garnered fabulous reactions from the audiences and we're so excited to start shoot for this mental ride," said Balaji Films in a statement.
With the same statement, Balaji has also clarified that Mental Hai Kya is different from Salman Khan's registered title Mental, of a film which he had been planning to make for quite some time now. Previously, Kangana had approached Salman Khan's production house to get the copyright of the title.
Salman Khan, who had toyed with the idea of naming his films Jai Ho and later Tubelight, Mental, is upset with Balaji Motion Pictures using the word in the eventual title of the film Mental Hai Kya, as reported by the Times of India.
Mental Kya Hai is touted as a different and quirky film, which breaks conventions, with Kangana and Rajkummar's lead pairing proving to be a delightful coup for audiences. "Mental Hai Kya celebrates the beauty in imperfections and in being different and shouts out, sanity is overrated! I'm thrilled to work with Kangana and Raj on this one," said Ekta Kapoor to Mid-Day as quoted in an earlier report.
Entertainment
The government would preserve both the buildings to make the people aware of the contribution made by Dilip Kumar and Raj Kapoor in the film industry, said Director Archaeology
Entertainment
The BAFTAs, scheduled to be held on 6 June, will not feature the usual Fellowship Prize and Special Award categories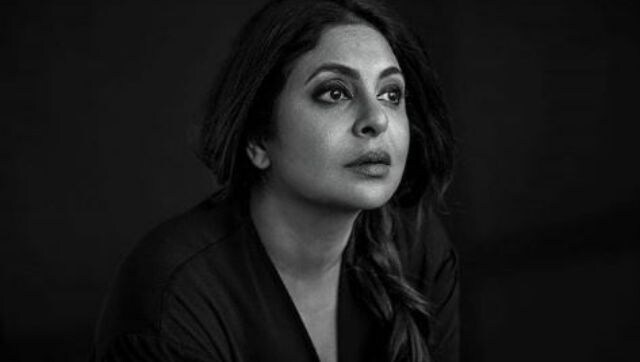 Entertainment
Human, which went on floors in January this year, revolves around the underbelly of human drug testing and the world of medical scam.