Jagga Jasoos: Katrina Kaif to play journalist in film; prepared for role by watching live news
To prepare for her role in Jagga Jasoos, Katrina Kaif met several well-known journalists to learn about how they work.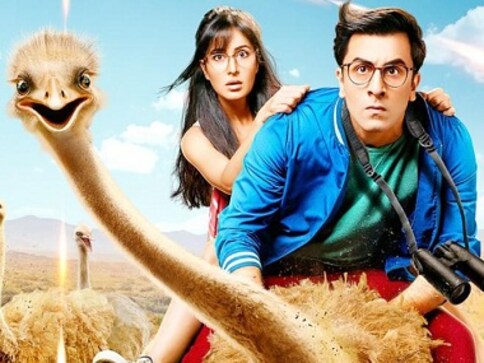 Jagga Jasoos has an interesting plot, with Ranbir Kapoor playing the role of a young detective in search of his missing father. What will make it more intriguing is that his character will interact with that of Katrina Kaif's, who reportedly plays a journalist in the film.
A unit hand speaking to Mid-Day said, "Kat [Katrina] plays a journalist and she had been living the character for several months. She always knew that this character would need extensive preparation, and wanted to get the mannerisms right."
Apart from interacting with well-known journalists and learning about their way of working, she also watched 100 hours of news footage on Youtube, the same Mid-Day report states.
Many recent films have included journalists in their list of characters, whether it is as the lead, such as Sonakshi Sinha's Noor or Sandhya Raju in the Malayalam film Careful, or a supporting character, like Rhea Chakraborty in Bank Chor. More often than not, these films tend to get, not just the nuances, but also the very essence of a journalist's job wrong.
Sinha's Noor seemed blissfully unaware about several aspects of digital journalism and came off as being inconsistent, because she wanted to do valuable work but forgot her ethics in the process of transitioning into a 'real' journalist. In Bank Chor, Chakraborty's Maxima Basu struts around the streets of Mumbai in a noodle-strap top and stilettos, which is downright impractical. Raju's Rachna is entrusted with breaking stories despite being just a trainee, in Careful.
These three instances from 2017 say much about how well filmmakers understand the work of a journalist, as well as the inside workings of a newsroom. Only time will tell if Katrina Kaif's character in Jagga Jasoos will follow suit or break the trend of misrepresentation.
Jagga Jasoos is slated to release on 14 July. Directed by Anurag Basu, it also stars Govinda, Sayani Gupta, Saswata Chatterjee, Saurabh Shukla and Karan Wahi.
also read
Explainers
The death of 95-year-old Clare Nowland, who was allegedly tasered by police at an Australian nursing home, has sparked a controversy in the country. The use of stun guns by the New South Wales state police, has also come under scrutiny
World
The government announced a plan to increase child care over the next three years in March, but the problem of paying the huge expenditure package, such as tax increases or debt difficulties, remains unanswered
First Cricket News
With the wicket of Shivam Dube, Noor Ahmad improved his wickets tally to 14 scalps from 11 matches.