De De Pyaar De director Akiv Ali on making debut under Luv Ranjan, working with Ajay Devgn and Tabu
"Tabu was the unanimous choice. If we want someone in this age bracket, it has to be her. It is a no-brainer,' says De De Pyaar De director Akiv Ali.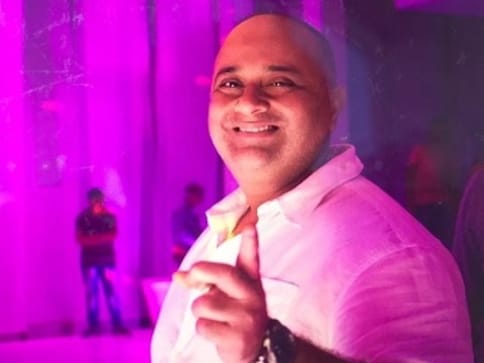 Humour comes naturally to film editor-turned-director, Akiv Ali. No wonder so, he has chosen to narrate a quirky tale for his directorial debut, De De Pyaar De, touted to be a new-age rom-com that sees Ajay Devgn's return as a romantic hero. Devgn plays a 50-year-old divorcee who finds love in 26-year-old Ayesha (played by Rakul Preet). Tabu, on the other hand, plays Devgn's ex-wife.
"The story is very simple. All three are pretty much playing their age. Ajay falls in love with a much younger woman and when he takes her to meet the family, it leads to madness. Something that he thought was simple, he soon realises that it's quite complicated. It is a fun take. My inspiration is from reality. It is happening around us. These days you see a lot of dynamic and evolving relationships. It could have also been the other way around with the woman being older. It seemed very quirky and the world that Luv (Ranjan, writer-producer) has created was great fun," says Akiv Ali.
Ali, who began his career sometime in 2003 with the Mahesh Bhatt camp and later moved on to other production houses, has edited about 35 films so far, including Murder, Gangster, Woh Lamhe, Barfi, Yeh Jawaani Hai Deewani, Once Upon A Time In Mumbaai (and the sequel), The Dirty Picture and most recently, Luv Ranjan-directed Pyaar Ka Punchnama 2 and Sonu Ke Titu Ki Sweety. "I was just drawn towards editing and now direction. Mahesh Bhatt was a friend of my father. I was dabbling between MBA and Advertising. I was many kilos less then and had good hair, so I also thought about acting. Mr Bhatt had stopped directing, and he asked me whether I wanted to try editing and I agreed. It was like an escape so that my parents stopped asking me what I want to do with my life. I was 21 then. I had no idea. The first time I visited an editing studio and saw two monitors and many fancy gadgets, I felt it was the world of Star Wars. I eventually started enjoying the process," he says.
It was during the making of Pyaar Ka Punchnama 2, Ali says, Ranjan persuaded him to get into direction. "One day, Luv came up to me and said that he would keep giving me concepts and that I should decide what I would like to take up, and it was then that De De Pyaar De story came up. I initially thought that the hero would be 40 and the girl he falls for would be 25 but Luv said, 'Let's play a bit; the guy is 50. Let's do it'. He narrated it to me. It is a different world and in its entirety, it was fun," says the director, who believes that the film caters to all age groups. "Probably (those) over 50 will rejoice more thinking that this can also happen in their lives," he says, laughing heartily.
Ali is often asked whether direction is easy since he is already an accomplished editor. "No, it isn't that simple. Editing helped me but it's marginal. Being an editor, I try to be very cut-to-cut and sharp but direction is a different art form. Also, the number of clothes you have to select, you exhaust your talent there (laughs out loud). At one point in Manali, I was so bored that I said I can't see any more clothes. We had 12 actors and we couldn't repeat colours. My respect for directors has grown after this film. Earlier, sitting in an air conditioned cabin, I would complain about directors' shoot but now I know how and why shoots can look bad at times. When our first schedule got over, I met Siddharth Anand (director) and he asked me whether I will now stop abusing directors."
Ali considers himself lucky to have Devgn and Tabu in his first film. "Tabu was the unanimous choice. If we want someone in this age bracket, it has to be her. It is a no-brainer. Ajay was Luv Ranjan's idea because of that natural swag and easy vibe that he has. Both these brilliant actors came with the most positive energy possible and they took us along as if telling us that we need not take any tension. It's the first big (star cast) film for this production house. In case of any natural calamity, they would extend the shoot the next day. For Rakul's part, the team was looking for a new energy, a new face. She has also done some great work down South. I hope I can pay them back with a good film," said Ali.
Since the film was slammed for promoting sexism and received flak online post trailer launch, Ali defended the film, saying, "I know Luv has got this misogynist tag but the character of both the women is pretty much stronger than that of the male. It is a modern take on relationships. There is lot of comedy, fun but there is also a point of view, a perspective," he says.
When asked about his influences and inspirations, Ali says, "It's a bit twisted. Subhash Ghai, Christopher Nolan, Steven Spielberg... now it will get a bit more weird because I am more commercial. I like funny films like Amitabh Bachchan's Agneepath. Actually, I don't have any influences. I just enjoy good cinema. But if I could do half (the work) of (that of) any of the names I have taken I would achieve something."
While Ali plans to direct another film, direction will not stop him from editing, his pet passion. "Just like Luv enjoys writing, I enjoy editing. Yes, I will probably not do as many films as I used to. But I will continue editing Luv's films as well as both my creative producer and creative director's films besides my own film," he says.
But as of now, Ali, who calls himself a badly behaved first time director (for overshooting), wants to "sleep a bit and drink a bit". "And then I will think what next. I am sure I have gone over budget in terms of money and days. I shot for 75 to 80 days, which is too much for a first time director. I have only edited my film so I had to run the scissors generously," he laughs heartily.
Find latest and upcoming tech gadgets online on Tech2 Gadgets. Get technology news, gadgets reviews & ratings. Popular gadgets including laptop, tablet and mobile specifications, features, prices, comparison.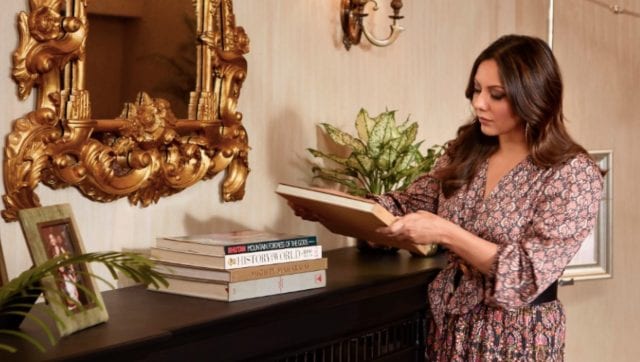 Entertainment
The winner of Shah Rukh and Gauri Khan's contest with Airbnb will get a chance to spend a day in the actor's New Delhi home.
India
Bharti Singh's name had cropped up during the interrogation of a drug peddler, after which her residence was searched, an NCB official said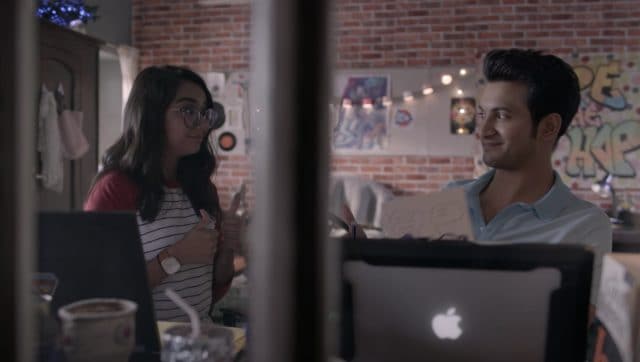 Entertainment
In a lot of ways, it feels like Rohit Saraf and Prajakta Koli are at a similar juncture in their acting careers, in the sense that fame seems to be just around the corner for them. All they need is that launchpad. Netflix's six-episode series Mismatched could be that leap of faith.