Arshad Warsi on working with Sunny Deol in Bhaiaji Superhit, and shooting for Simmba, Total Dhamaal
Arshad Warsi confesses that the primary reason why he agreed to star in Bhaiaji Superhit was because working with Sunny Deol was on his bucket list.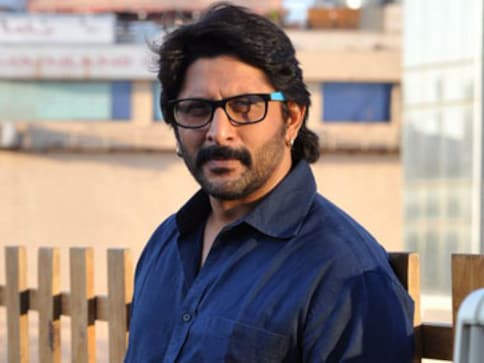 Actor Arshad Warsi believes that he is in a happy stage of his career and things do not bother him much now. The black shirt and blue denim, coupled with dark glasses, he sports on the day of media interaction on his upcoming film Bhaiaji Superhit, also reflect his carefree attitude. After having spent more than two decades in the industry, he is on some sort of spree to work with all those actors with whom he has never worked before. Needless to say it was the presence of Sunny Deol that made him say yes to the film.
"To be honest, the biggest element was Sunny Deol. One has seen him for so many years and I admire him as a person. He is a very sweet and polite man. I still have to work with Mr (Amitabh) Bachchan though I have worked with him in Zamanat, but that film never released and it was never from the heart. Then there is Aamir (Khan) and Shah Rukh (Khan). I have never worked with these guys. Sunny was on my list and the moment I was told that Sunny is part of the film, I said yes. But apart from Sunny, the script of the film is hilarious. It's about two different worlds coming together and it's really funny," says the actor.
Arshad is one of the few in the industry who is known for their impeccable coming timing. "I am very grateful for that and it feels good. When I am working, I am enjoying myself, and so does Govinda. I feel another person who has a great comic timing is Akshay Kumar and he is very funny. When people start taking it as a job and start analysing things, then it becomes a problem." Quiz him on one thing that makes him laugh and with a guffaw, he mentions politics. "Anything that's funny makes me laugh. I don't know how to say it but yes, a good quote or a good line makes me laugh and very few people have that ability to give those lines and quote. I am not going to say the quote here but yesterday only, there was a quote I came across and I cracked up on it. I was sitting in my car and going for my shoot and throughout the journey, I had a big smile on my face. I was dying to crack up but could not do so because of my driver."
Arshad is extremely charged up about the third instalment of Dhamaal and is convinced that the film is going to be a sure shot blockbuster. He says that the film by default has become very good. "My basis for making this claim is the fact that the film has got so many great actors and they all have their own track and so as a writer, if you have written a sequence for Riteish (Deshmukh), then the next sequence that features Anil Kapoor and Madhuri (Dixit) need to be as good or better, and the same applies for other tracks too. By default, the writers had to work really hard on all the tracks. I personally feel that it has turned out to be funnier than the last two," he says.
Arshad recently shot a song with Ranveer Singh for his upcoming film Simmba, which is a recreated version of the hit song 'Aankh Maare O Ladka' from his debut film Tere Mere Sapne. He reveals that the shooting opened floodgate of memories when he shot for the original song in 1995. "I was telling Ranveer and Rohit about the steps from the song which were like typical Hindi film steps which I just could not get because I was coming from the background of plays which incorporated modern jazz. The sudden shift from from modern jazz to pelvic movements was too much for me and I just could not crack it," reveals Arshad.
The actor says that it was also a phase when Abhishek Bachchan, as a production guy, used to fetch him from his house and ferry him to the shoot location. "Every time there was a trial, he would be serving chutney and sandwiches to all of us. He is a very good kid. He was there looking after everyone."
Truth be told that after having delivered some memorable performances in films like Sehar, Ishqiya, Kabul Express and Jolly LLB, which were not exactly comedy films, the actor is yet to get
his due. "We all get what we want in life and that's a reality. My desire right from the beginning was that I never ever in my life wanted to be on the pinnacle. I am a simple man and like my simple
life. I have a problem being recognised everywhere because I like to do things that I want to do. If you want to do something, you should really want it deep inside your heart. Deep inside my heart, I am a cowboy. I want a lake, a farm and a horse. I want to do those things so somewhere I will never reach there," says the actor. The current status is that Arshad does own a farmhouse near Kamshet, on the outskirts of Mumbai.
Finally, just to satiate one's curiosity, it is important to ask the actor's choice of the funniest film he has ever come across. "I won't say one film but I will say its half the film. According
to me, the first half of Golmaal 3 is by far the funniest comedy film I have ever seen."
Entertainment
Malhotra said the merit that Shershaah, based on the life of Kargil hero Captain Vikram Batra, brought his way has given him the confidence to be involved with other creative aspects of filmmaking
Entertainment
The superstar has his charm of welcoming foreign contestants that never lose to leave everyone impressed