Black Swan, mother! director Darren Aronofsky to hold masterclass at Jio MAMI Mumbai Film Festival 2018
Darren Aronofsky's last film, mother! featured Jennifer Lawrence and Javier Bardem
Darren Aronofsky, director of such films as Black Swan and Requiem for a Dream will be conducting a master class at Jio MAMI Mumbai Film Festival.
The director in a statement (via Hollywood Reporter) had said that he was excited to return to India, and had visited the country numerous times before as a tourist.
Aronofsky, following his last feature film mother!, starring Jennifer Lawrence, Javier Bardem, Michelle Pfeiffer, Domhnall Gleeson, Ed Harris and Kristen Wiig, he produced the National Geographic documentary series One Strange Rock, hosted by Will Smith.
Aronosky's style of filmmaking, often compared to that of Roman Polanski, is touted as brimming with visual stimuli and haunting music. His film Requiem of a Dream featured more than 2,000 cuts as opposed to an average of 600 to 700 cuts in a 100-minute-long film. Other stylistic devices he frequently uses are  extremely tight closeups, long tracking shots and time-lapse shots.
The festival has hosted several masterclasses by filmmakers, including Oliver Stone, Cary Joji Fukunaga and Chinese director Jia Zhangke.
The 20th edition of the Jio MAMI Mumbai Film Festival with Star will be held between 25 October to 1 November.
Entertainment
In the past celebs like Amy Schumer, Olivia Rodrigo, Kendall Jenner, Shea Couleé, Jennifer Lawrence and others spoke about abortion rights.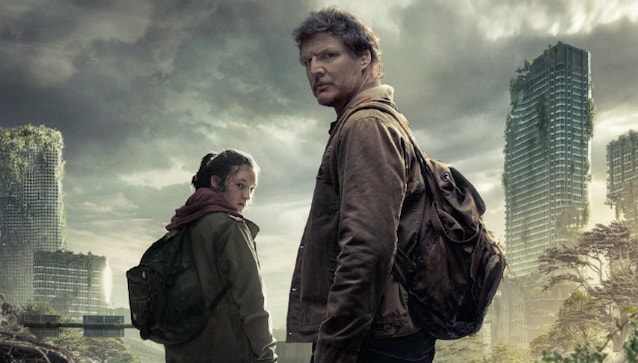 Entertainment
Fortunately, humanity has been saved from Cordyceps as these fungi can't survive in warm-blooded creatures.
Entertainment
With the performances of Bad Bunny and Brandi Carlile, the show took a grand start and as we expect many stalwarts to perform at the most significant musical event, let's check who bags the prominent trophies