Black-ish star Anthony Anderson under investigation for alleged sexual assault, disputes claims
The woman felt comfortable to come forward and file a complaint against Anthony Anderson largely due to the #MeToo campaign.
Black-ish star Anthony Anderson is under investigation following allegations of sexual assault filed against the actor, according to a Variety report.
The Hollywood Division of the Los Angeles Police Department has currently said in a statement to Deadline that a crime report was filed naming the Emmy-nominated actor and that an investigation is ongoing.
The claim was filed by a woman who was allegedly assaulted by the actor in 2017 after she catered an event for him, the Variety report said. The incident occurred when the woman met with Anderson a second time after the event to discuss future business opportunities.
While the victim did not file a complaint immediately, she felt comfortable coming forward later, largely due to the #MeToo campaign, a report in The Blast said.
A spokesperson for the actor said to The Blast, "It's unfortunate that anyone can file a police report whether it is true or false. The authorities have not contacted Anthony or any of his representatives about this matter. Anthony unequivocally disputes the claim."
Anderson has previously been accused of raping an extra on the set of the 2004 film Hustle & Flow along with assistant director Wayne Witherspoon but the charges were dropped after the judge ruled that there was no probable cause for trial, the Variety report added.
Recently, sexual assault allegations have surfaced against multiple actors including Kevin Spacey of the popular courtroom drama House of Cards and producer Harvey Weinstein.
Anderson received his fourth Emmy nomination for his role as Andre Johnson in the ABC family sitcom, Black-ish and is set to receive a star on the Hollywood Walk of Fame in 2018, as per the Variety report.
Find latest and upcoming tech gadgets online on Tech2 Gadgets. Get technology news, gadgets reviews & ratings. Popular gadgets including laptop, tablet and mobile specifications, features, prices, comparison.
Entertainment
Gal Gadot, in a social media post, said director Patty Jenkins and writer Laeta Kalogridis will bring Cleopatra to "the big screen in a way she's never been seen before."
Entertainment
While many Twitter users stated how it was "not right" to cast Gal Gadot, others pointed out that Cleopatra was actually Macedonian Greek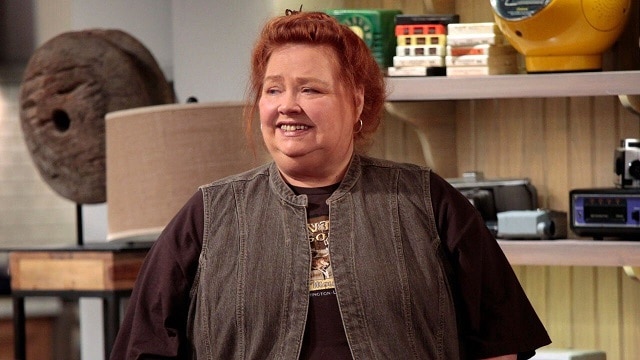 Entertainment
Two and a Half Men actor Jon Cryer and former star Charlie Sheen tweeted their condolences for Conchata Ferrell, describing her as a 'warm, wonderful woman.'