Bioscopewala marks Danny Denzonpa's return to celluloid with a potent performance: A look at the versatile actor's career
After having appeared in just two films in the past three years, Bioscopewala marks Danny Denzongpa's return to the celluloid with another potent performance.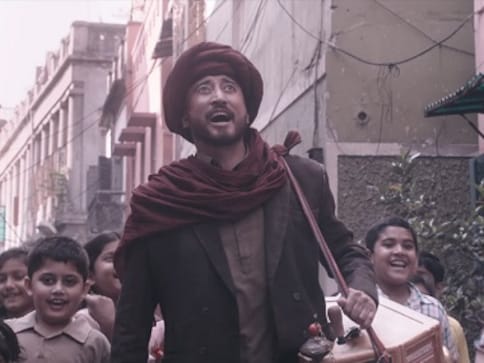 That actor Danny Denzongpa preferred Firoz Khan's Dharmatma over Ramesh Sippy's Sholay is common knowledge but not many are aware of the consequences of the much-loved villain's radical decision.
After the success of Sholay, Amjad Khan had hiked his remuneration to an astronomical Rs 11 lakhs per film. Danny, who was till now earning Rs 6 lakhs for his films, also hiked his price to Rs 10 lakhs. 47 years later, the man is still going strong and is a living example of how one can live by their own rules in the big bad world of Bollywood. His upcoming film Bioscopewala is a testimony to the fact that the actor still has shades which remain unexplored.
Also read: Danny Denzongpa on replacing Amitabh Bachchan in Bioscopewala and rejecting Gabbar's role in Sholay
The FTII graduate who almost became a doctor has come a long way and and in a career spanning more than four decades. He still has it in him to pull viewers.
Denzonpa and diveristy in Bollywood
In many ways Danny's career resembles Amitabh Bachchan's – longevity, greed for reinvention and complete dedication towards the craft of acting. But it wasn't going to be an easy ride. This was evident on day one of FTII when he had to utter his name, Tshering Phintso Denzongpa, several times to his colleague. His colleague Jaya Bhaduri (now Bachchan) took stock of the situation and christened him 'Danny'.
Diversity was an alien to Bollywood in the early '70s and was more synonymous with South Indian actresses. However, films like Khotey Sikkey, Chor Machaye Shor, 36 Ghante ensured that Bollywood producers took notice of Danny Denzongpa. By the '80s, Danny's reputation of an actor with a difference was firmly set and after the release of Fakira, he became the leading villain of the industry. It's interesting to note here that he would routinely appear in the role of the leading film stars' brother, in this phase. It was only at the behest of producer NN Sippy, who also gave Danny a chance to direct his debut film, that he warmed up to the idea.
A disciplined actor
The 160 films he has been part of in his 47 years' in the Hindi film industry, speak more about Denzonga's discipline than the rampant greed which one often encounters in Bollywood. He's always has certain rules for working in the industry, which stand even today: No shooting on Sundays, no shooting during summers in Mumbai and no matter what, his shift ought to wrap up by 7 pm.
The decision to make his own commandments was not an impulsive one. Fresh from the success of Dhund, the actor had signed close to 50 films, the shift for most started at 7 in morning and wrapped up only by midnight. This took a severe toll on his health and was soon diagnosed with liver infection. The aftermath was that he had to return back the signing amount for most films and gravitated towards a more relaxed routine to shoot his films.
Danny - the singer and the director
Running parallel to his acting career was his singing career. After having delivered some soulful songs for Bollywood flicks and private Nepali albums, his singing career came to an abrupt halt when music director duo Lakshmikant-Pyarelal, during the recording of a song from Kali Ghata, kept making excuses to dub his song in some other singer's voice. This irked Danny so much that he completely stopped giving playback for Hindi films.
The actor also tried his hands at direction with the supernatural themed Phir Wohi Raat featuring Rajesh Khanna. The movie was an outcome of Danny's frustration with the herd mindset of Bollywood. Completely annoyed after having attended two back-to-back shifts which had the similar premise of a dacoit genre film, he thought of giving himself a break by going behind the camera. Despite the moderate success of Phir Wohi Raat at the box office, he never gave commands on the sets again.
**
Danny's long career in Bollywood, when most either retire or are run over by the next generation, could also be attributed to the fact that he never let work take command of him. He waited for projects that could showcase his prowess with patience.
Married into the royal family of Sikkim, when not in Mumbai Danny can be found in Sikkim running his brewery. His beer brands Dansberg and Denzong are extremely popular in the North East. After having appeared in just two films in the past three years, Bioscopewala marks his return to the celluloid with another potent performance.
Entertainment
Laal Singh Chaddha, shot across 100 locations around the globe, finally wrapped up production in Mumbai.
Entertainment
Sooraj Pancholi was booked for alleged abetment to suicide in the case and is now out on bail.
Entertainment
Kamaal Khan in his plea said a film viewer cannot be prohibited from making comments about a film or its characters.