Waiting for Bigg Boss 10 contestant list? Here's who we would like to see in the show
While we wait for the official list of Bigg Boss contestants, we couldn't help make our own list of contestants that we would like to see in the house.
Ever since Bigg Boss announced the dates for its next season, the audience have been waiting to know who will be the contestants locked in the house this time. While we wait for the official list of Bigg Boss contestants, we couldn't help come up with our own list of contestants that we would like to see in the house.
Baba Ramdev
The reality show has previously brought in politicians. Though the yoga guru is not directly involved in politics, he is known to be associated with the who's who of the Indian political scene. While the housemates would be helped by his yoga training and healthy lifestyle, a few controversial statements by him would help the TRP as well.
The multi-faceted ascetic has many other lesser known skills like playing football and even running away in women's attire. But all this will be possible only if he finds some time from his flourishing ayurvedic business under the brand name Patanjali.
Iulia Vantur
Salman Khan's rumoured Romanian girlfriend (fiance?) Iulia Vantur has been spotted by his side in most of the Bollywood parties and recently even on his upcoming film Tubelight's shoot in Leh-Ladakh.
Reports also have it that she will be moving in with the actor when he moves to his new home on Linking Road in Bandra.
After all this time together, won't it be difficult for the so-called couple to stay apart during Bigg Boss shoot? If Iulia is also in the Bigg Boss house that should not be an issue. We might also get a sneak-peak into their romance.
Cezanne Khan
We haven't seen the Kasauti Zindagi Ki actor in years and don't know how he looks or what is happening in his zindagi now. Reports have it that the actor is currently doing serials in Pakistan and Middle East.
That apart the actor also has some obscure Pakistani ties,  and with some political outfits in Mumbai unhappy with artistes from that country, we think he might be a little safer in the Bigg Boss house. These are just excuses to see our once favourite television actor back on the small screen.
Narsingh Yadav
The Indian wrestler recently faced doping charges and has been banned for four years from competitive wrestling after the World Anti-Doping Agency appealed against him.
He continues to claim that the doping charges is a part of a sabotage plan by his rivals. An appearance on the reality show will give him a platform to give his side of the story and maybe even help him come out with a clean image.
Taher Shah
The Pakistani singer became an internet celebrity in both India and Pakistan after his song Eye to Eye went viral. His songs even became a rage with Bollywood celebs after Hrithik Roshan dedicated the strange song to Ranveer Singh and Varun Dhawan imitated his look for the song Angel at a reality show.
Taher Shah is the ideal Bigg Boss contestant with him being packed with all the quirky elements needed for the show.
Anusha Dandekar-Karan Kundra
We hear you. Taking in all that blonde hair on a daily basis will be too much for you. But think about it – the reality show can be the ultimate test for this loved-up couple. If their love can survive the Bigg Boss house, where the air is fraught with tension and mistrust, these two can survive anything.
Kapil Sharma
'Coz someone's gotta deliver the laughs, you know. And what do we like better than a comedian? A controversial comedian!
Ankita Lokhande
Almost 6 months since her split from Sushant Singh Rajput, Lokhande has stayed mum on the subject. But you know how skeletons come tumbling out of closets in the Bigg Boss house. Wouldn't you like to see Lokhande finally break her silence? Even better, she might find a new love. After all, romances (however short-lived they may be) are a staple in the Bigg Boss house.
Ssumier Pasricha
Welcome the 'aunty' of the house – our very own Pammi Aunty. Be it as himself or his social media alter ego Pammi Aunty, Pasricha will be a hilarious addition to the inmates' list. Too bad she won't be able to rant to her good friend Sarla behenji during her stay inside.
Sandeep Kumar
Aam Aadmi Party has already shown him the door after his sex video scandal. So Sandeep Kumar could do well with a stint inside the Bigg Boss house. With his antics and questionable image, Lord knows he belongs more in the controversial show and less in a political party.
Find latest and upcoming tech gadgets online on Tech2 Gadgets. Get technology news, gadgets reviews & ratings. Popular gadgets including laptop, tablet and mobile specifications, features, prices, comparison.
Entertainment
Two people close to the production said the man had completed the course, after which he needed medical attention. He was declared dead on arrival at the hospital.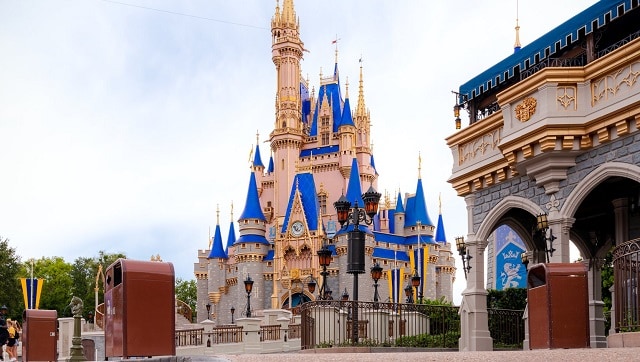 Entertainment
Beyond the closure of California theme parks, Disney also suffered "significant disruption" in the production and availability of programming material due to the #coronavirus pandemic.
Lifestyle
Ravi Belagere was a gifted individual with an intrinsic understanding of journalistic methods but, rather than restrict himself to being a writer and intellectual in an ordinary world — which he might have been — he used his skills in a darker world, and found himself transformed.