Bigg Boss 12, 26 October, Day 40 written updates: Sreesanth loses cool, lashes out at contestants
Today, in the Bigg Boss Weekend Ka Vaar, Salman Khan will be putting Sreesanth in 'kathghara' and quizzing him about his behaviour
What happens in the Bigg Boss house can hardly be predicted. In day before yesterday's episode, Deepak, Somi and Megha were seen fighting for the captaincy. During the captaincy task, the three contenders were asked to get on a train and the rest of the housemates were seen participating as vendors. While many commoners were seen targeting the new wildcard Megha, celebrities were seen giving green chillies and chilly sauce to Deepak.
Things took an ugly turn when Srishty asked Somi to drink Tabasco sauce. While her sister Saba requested the housemates to not cross boundaries during the task, the housemates asked Somi to get down the train if she was unable to handle the task. After trying hard, Somi gave up and walked out of the task.
Meanwhile, in yesterday's episode, Deepak and Megha continued their fight for captaincy as they put their best effort to stay on the train till the end. Both delivered a great performance. Megha even tried to cut a deal with the housemates if they wanted to make Deepak the captain; Deepak and Romil ended up giving their full support to her in the next captaincy task. While in the previous episodes a bunch of housemates had decided to boycott household chores, Sreesanth and Dipika backed out at the last moment. Karanvir and Srishty talked about how the two celebrities had let them down.
Srishty gave her piece of mind to Rohit. She lashed out at him for following Romil and Deepak. She told him that he should have done the captaincy task. Megha put a deal in front of Romil, that she would back out of the task if their group supported her for next week's captaincy. Surbhi and Saba refused to accept the deal. Meanwhile, Rohit and Somi had a private conversation about Srishty. They said that Srishty could have the hots for Rohit.
Deepak had a fallout with Urvashi again and she refused to do any of the household tasks. And now for the kaalkothri contestants— Bigg Boss opened the confession room door and the first three contestants to get through the door were to decide who goes to jail. Shivashish, Sreesanth and Romil were picked but there was a twist, Bigg Boss then told Deepak that he could save one contestant from going to jail. He saved Romil and decided to send Jasleen to jail because she had apparently said, 'Sab pagal khaane se aaye hai.
But things got intense when Sreesanth lost his cool and lashed out at everyone. First he refused to go to jail but then Shivashish convinced him. After going to jail, Sreesanth threw his mic away, called Bigg Boss the worst show ever and even passed demeaning comments at Deepak. After a lot of hue and cry the three got into the lock up. Sreesanth got upset with Bigg Boss and started speaking in English and refused to wear the mic. His brash attitude continued and Surbhi blasted again and they got into a tiff. Sreesanth threatened that the next day was going to be dramatic for the house.
Today, in the Weekend Ka Vaar, Salman Khan will be taking Sreesanth's case by putting him in the katghara and asking him point blank as to what was he so proud of.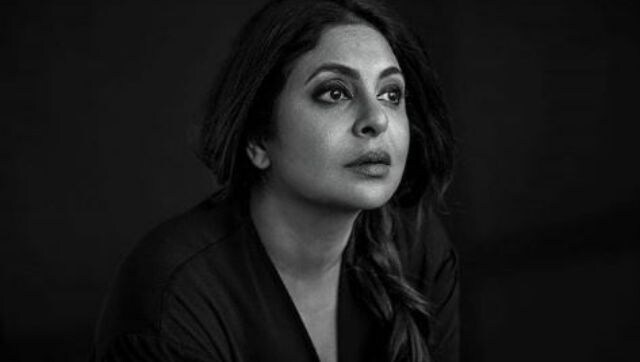 Entertainment
Human, which went on floors in January this year, revolves around the underbelly of human drug testing and the world of medical scam.
First Cricket News
Last year, the BCCI's Ombudsman Justice (Retd) DK Jain had reduced the quantum of sentence for both Sreesanth and Chavan to seven years from the life ban imposed by the BCCI.
Entertainment
From Loki's depiction in the comics, the character's treatment in MCU, to the standalone Disney+ Hotstar Premium series releasing today, here's a comprehensive guide to the show led by Tom Hiddleston.