Bigg Boss 12, 24 September, Day 8 written updates: Dipika, Karanvir, Kriti-Roshmi, Romil-Nirmal get nominated
Unaware of Bigg Boss's decision, contestants were shown clips featuring them flouting house rules, like, speaking in English, not wearing mics
With no eviction during the Weekend Ka Vaar, the contestants were at peace as they get to spend another week in the Bigg Boss house. But the drama inside the house seemed to be unending. The contestants woke up to the sultry, 'Tip Tip Barsa Paani'. The song denoted a huge fault made by captain Kriti, who deliberately pushed Shivashish in the pool with his mic on.
Unaware of Bigg Boss's decision, the contestants were shown a clip featuring how each of them had not followed the rules of the house, for example, speaking in English, not wearing mics, sleeping during the day etc. Surprisingly, even the captains of the house had not followed the rules. Everyone was seen gleefully watching the video until Bigg Boss announced the consequence of breaking the rules. Bigg Boss also took away the privilege from the captains of being safe from the nominations.
Jasleen, Neha and Dipika spoke about kitchen duties and Dipika told Jasleen that whoever was taking the responsibilities of kitchen should do it wholeheartedly. Jasleen said Dipika behaved in a very bossy manner and made her feel like she is talking to her mother-in-law. She thanked god that she was not made the captain last week. Saba and Somi fought with Kriti and they taunted each other. Kriti commented about Saba's level and said she didn't want to talk to her. Jasleen, Saba and Somi spoke about Kriti's careless behaviour. Kriti was seen talking to Karanvir in the bathroom area discussing nominations and asked for his support.
Soon after, another round of nominations awaited the contestants. Bringing in a twist, Bigg Boss announced open nominations amidst the set-up of a graveyard. As a part of the task, the contestants had to pick up the wax statues of the jodi or singles and put it in a melting pot stating the reason behind nominating them. Bigg Boss also gave a special power to Kriti and Roshmi with which they could save one contestant, either jodi or single. Bigg Boss also announced that they can't nominate Karanvir, Nirmal and Romil.
Kriti and Roshmi saved Deepak and Urvashi from nominations. Jasleen and Anup nominated Dipika and Srishty. Jasleen gave a reason saying Dipika felt that she doesn't contribute to the household work which was wrong. Deepak voted against Dipika and Urvashi took Neha Pendse's name. The Khan sisters, Saba and Somi voted against Sreesanth and Dipika. Romil called Dipika one of the strongest contestants and he also felt that she was bossy at the same time. While Nirmal took Neha's name saying she was only seen in the kitchen and was playing safe. Karanvir nominated Kriti, and Kriti said she was shocked with Karanvir.
Roshmi was disappointed with Kriti as nominations aren't allowed to be discussed. The Khan sisters fought with Roshmi and Kriti and told them that it was a payback time for them. The Khan sisters also told Kriti that she became captain because of their support. Dipika, Neha and Srishty discussed that how because of Kriti, Roshmi had to suffer. The trio spoke about the nomination and felt there was no point in being nice to people and that it was not going to help them in future.
Arts & Culture
Designer Anavila Misra on how her blockbuster saris are an impact-driven social enterprise.
Entertainment
Stunt coordinator George Cottle shared a video on Instagram celebrating the series wrap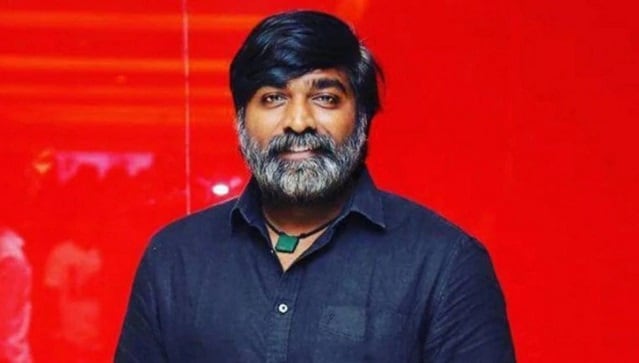 Entertainment
The Tamil superstar has a growing fan following in the Hindi language audience thanks to OTT platforms