Bigg Boss 12, 18 September, Day 2 written updates: Sreesanth threatens to quit; Roshni, Kriti defeat Karanvir Bohra in task
The Khan sisters – Saba and Somi's Jodi were found weak opposite single contestant Dipika Kakar on Bigg Boss Day 2
While the drama from day one hadn't cooled down yet, Bigg Boss added fuel to fire by waking up the contestants to the song- 'Main Khiladi Tu Anadi'. The morning began with the contestants discussing the fight against the Khan sisters and Shivashish, who engaged in a verbal spat that eventually forced everyone to intervene.
Giving the ladies some rest, the boys took over the kitchen duties by deciding to make breakfast for everyone. With Saurabh leading the kitchen, contestants decided to cook what they like. Sreesanth was seen making roti and he found it hard to make a perfect round one, which was fun to watch for inmates. On the other hand, Anup Jalota made lachcha paratha that everyone loved.
In extension to the first task, BB Press Conference, this time the competition was to be moderated by the winner of Bigg Boss season 11, Shilpa Shinde and television star Karan Patel.
The buzzer rang withDipika snatching it away from Karanvir. She picked the predictable jodi, Saba and Somi. With Dipika going against the Khan sisters, the task got intense leading to a heated argument. Dipika felt Saba and Somi were impulsive and that, claimed she would have a lot of impact on their journey. Saba and Somi hit back stating they were like that and were not scared of anyone. Anup Jalota asked an important question to the sisters – "Who gave you the authority to ask about the work done in the house?" and chaos continued.
Shilpa Shinde felt Saba and Somi were right from their perspective. Sreesanth broke his silence and asked Saba a question – "Would you ask the question about maturity to Dipika?" This angered Saba and Somi and they fought back with aggressive and defensive statements. Post the BB Press Conference, an extremely heated argument took place between Sreesanth and the Khan sisters which led to a tense atmosphere. The housemates were seen soothing the situation, but it led to Sreesanth staging a walkout.
Buzzer time again and Karanvir picked Kriti and Roshni. Karanvir felt that they were not prepped for the contest as they barely knew each other. Both defended themselves. Kriti insisted that they were not artificial and felt they were quite strong. Roshni added that they were bonding well. Voting ensued and Karanvir turned out to be the weaker guy.
This was followed by buzzer time and Sreesanth hit it up. He picked Sourabh and Shivashish. Sreesanth felt that they were weak and that he didn't have anything to add to it. Sourabh felt that mind games won't help.
Bigg Boss then told Sreesanth that he can't play it this way. Sreeshant said that they volunteer for work too much. Bigg Boss then aborted the game because of the events and the housemates were all furious about it. They blamed it on Sreesanth.
And when the other contestants reproached him, Sreesanth said he wanted to quit the house. Emotional drama began as Somi was in tears after being "insulted" by Sreesanth. His remark about their 'upbringing' did not go down well with Somi and the sisters were furious with him. Sreesanth wasn't able to handle the situation and decided to leave the house while everybody tried to stop him. And this brought an end to the second day.
Highlights:
1. Khan sisters – Saba and Somi's Jodi found weak opposite single contestant Dipika Kakar.
2. Sreesanth threatens to leave the house, takes off mic, asks for the Bigg Boss gate to be opened.
3. Karanvir declared the weaker one opposite Roshni and Kriti in the task.
4. Khan sisters continue to be at loggerheads with celebrity contestants Dipika and Srishty Rode
Will Sreesanth really quit Bigg Boss 12? We don't think so. He's known to be controversies' favourite child and his temperamental issues have made headlines for a long time.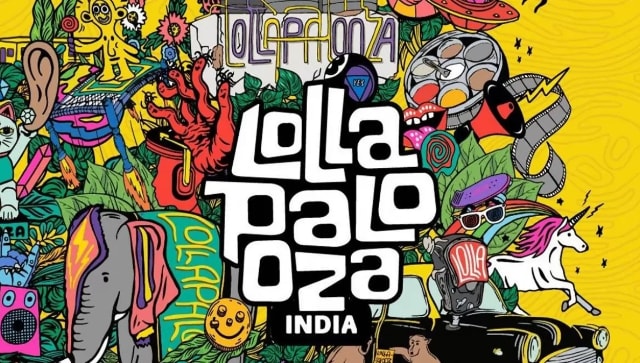 Entertainment
With international and homegrown artists setting the stage on fire, fans traversed from one stage to the other as a beautiful and striking play of light and sound brought alive the heart of the city like never before
Entertainment
Baldwin was pointing a pistol at Hutchins when the gun went off, killing her and wounding the film's director
Entertainment
Cook County State's Attorney Kim Foxx announced the decision a day ahead of a hearing related to state charges accusing him of sexually abusing four people, three of whom were minors