Bigg Boss 12, 11 December, Day 86 written updates: Karanvir, Somi and Rohit get nominated
Bigg Boss contestants were asked to sacrifice an object close to their heart in order to save a fellow contestant in this week's nomination task Genie Ki Gufa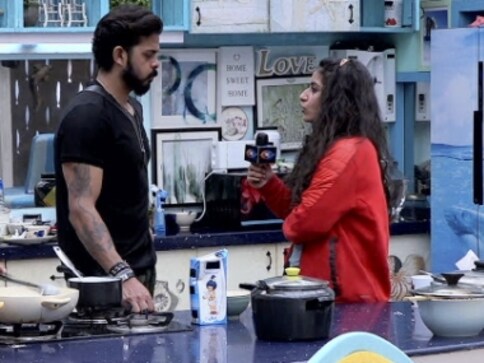 Tuesday's episode of Bigg Boss 12 began with Dipika bidding bye to her husband Shoaib Ibrahim with a heavy heart. Shoaib was the last guest to come on the show as a part of the luxury budget task in which the housemates were visited by their family members. Soon after, Sreesanth and Deepak discussed Shoaib and appreciated his behaviour, while Surbhi wondered why nobody was blaming Sreesanth or other people in the house. She felt that she has been certified as a 'Vamp' and also wondered about the discrimination meted out to her.
Later, Deepak and Rohit discussed with Romil what the latter's wife said about his and Somi's friendship. Romil said that he would not interact with Somi much considering how their friendship was being portrayed outside the house.
Meanwhile, with just three weeks more to go for the finale, this week's nomination task was a tough one, and contestants are also giving their best to be in the game.
This week's nomination task – 'Genie Ki Gufa' left the contestants petrified. As part of the task, a gufa or cave was set up in the garden area, where the contestants were called one by one to rub the magic lamp placed over there. Post that, the genie would command the contestant called in the cave to convince one of the housemates to sacrifice something very precious to them. If the selected housemate sacrificed something, then the contestant in the cave would be saved from being nominated.
The first one to be 'trapped' in the cave was Deepak who was asked to convince Karanvir to destroy the pink soft toy brought by his daughter. Karanvir got emotional about it because when his family visited him few days back, his daughter had presented him with the toy. However, after thinking for few minutes he decided to sacrifice it for Deepak, who was saved. The second one called inside the gufa was Somi who had to convince Rohit to nominate himself for the rest of the season. Rohit refused point blank and everyone, including Somi felt that it was too much to ask and that nobody would agree to do so. Somi got nominated.
Karanvir was challenged to make Dipika destroy the jacket given by her husband as a parting gift when he came to meet her. Karanvir was hoping that Dipika would agree. Her 'brother' Sreesanth said it was purely Dipika's call, but she refused and former got nominated. Justifying herself for not helping Karanvir, Dipika pointed out few instances when Karanvir didn't stand by her and even called her a poor player. Sreesanth told Dipika to not to discuss about the matter in detail. Later, Karanvir, who was visibly hurt was seen talking to Surbhi about how he didn't expect Dipika to save him, yet there was little bit of hope, to which Surbhi remarked that it showed Dipika's real side.
Later Deepak was asked to make debilitating sacrifice by destroying his family picture in order to save Rohit. For the task, Rohit had to ask Deepak if he would destroy his family's picture in a shredder. However, Deepak refused to do so and said it's all Rohit's 'karma' and for him, he wouldn't destroy a precious thing, as he had backstabbed him in the captaincy task the previous week.
These arduous requests had put each contestant in dilemma and at the brink of sabotaging their friendship. Today it will be Sreesanth, Dipika and Romil's turn to go in the cave for the nomination task, and Sreesanth and Romil will get involved in war of words over who will win the Bigg Boss trophy.
Find latest and upcoming tech gadgets online on Tech2 Gadgets. Get technology news, gadgets reviews & ratings. Popular gadgets including laptop, tablet and mobile specifications, features, prices, comparison.
Entertainment
Good Luck Jerry, starring Janhvi Kapoor, Deepak Dobriyal, Meeta Vashishth, Neeraj Sood and Sushant Singh, went on floors on Monday.
Entertainment
Directed by Prabhudeva, Radhe was scheduled to release last year on Eid before it got pushed due to the coronavirus-induced theatre shutdown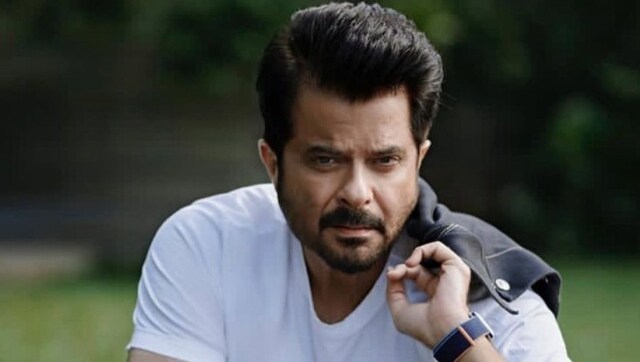 Entertainment
Anil Kapoor, an actor who has reinvented himself and has always managed to stay relevant without a lull in his career, says he is 'more fearless' about the roles he selects.