Bhaiaji Superhit trailer: Sunny Deol, Preity Zinta's quirky chemistry enriches this laughathon
The second half of the Bhaiaji Superhit trailer teases a double role by Sunny Deol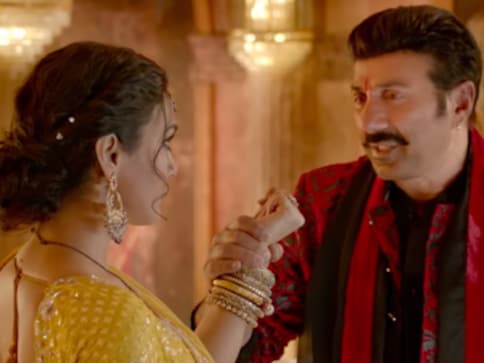 The makers of Bhaiaji Superhit have released a hilarious trailer featuring Sunny Deol, Preity Zinta, Shreyas Talpade and Arshad Warsi, among others.  The narrative begins with a detailed look at Bhaiaji and his machismo. Bhaiaji rules his world with his characteristic traits of broken English and loyal cronies and is clearly the one who calls the shots within his sphere.
Zinta is the feisty wife who shoots guns and targets her husband when she is angry, while Talpade is the writer of a film Bhaiaji is probably associated with. Shreyas' puts on a Bengali accent, which is far from accurate, but brings in quick laughs nonetheless. Warsi takes potshots at the way writers are treated in the Bollywood when he says to Talpade, "Iski tareef bechare ki koyi nahin karta, humare industry mein inko 'writer' kehte hai."
Ameesha Patel's entry creates ripples in Bhaiaji's imperfect yet happy world, especially when she tries to usurp Zinta's position of Deol's beloved. The second half of the trailer also teases a double role on Deol's part.
Bhaiaji Superhit has been directed by Neeraj Pathak, who previously helmed the 2010 film Right Yaaa Wrong, which featured Sunny and Irrfan Khan. The film is set to hit the theatres on 23 November. Watch the trailer here.
Entertainment
With all its imperfections, Rashmi Rocket ends up being provocative, convincing in its plotline about politics in India's sporting establishment and entertaining.
Entertainment
Sanak over-emphasizes the action, leaving the story and the emotional core under-developed.
Entertainment
Dave Chappelle said a documentary he made chronicling a series of stand-up shows could not find distribution because of the controversy over The Closer. "Am I cancelled or not?" he asks in an Instagram video.