Before Manmarziyaan, ranking Anurag Kashyap's top ten films — from Gangs of Wasseypur, Dev D to Black Friday
Anurag Kashyap's upcoming film Manmarziyan, featuring Vicky Kaushal, Taapsee Pannu and Abhishek Bachchan, will be releasing on 14 September
Anurag Kashyap has successfully transformed the Indian film rubric with his body of work. At a time when most of Bollywood was involved with romantic narratives, still discovering new ways of storytelling, Kashyap came in with his stark realism and unapologetic gore. Depicting dystopic world structures specifically through crime and violence, Kashyap's filmography soon garnered the tag of 'noir'.
Anurag Kashyap's narratives broke away from the intellectual verbosity of four walls and took the story to rustic, robust and often rural setups which involved real, struggling characters. His works like Paanch, Dev D, No Smoking and others had poignant set designs, hand-held and rapid camera movements, uses of blue and often red filters– noir elements that later went on to become his trademark style.
As Anurag Kashyap takes up directorial reigns for upcoming Manmarziyaan, here's a look at his Top 10 films.
1. Raman Raghav 2.0
This 2016 psychological thriller was based on the serial killer, Raman Raghav, who functioned during the 1960s. The cat-and-mouse chase between Nawazzudin Siddiqui and Vicky Kaushal took audiences to the filth and gloom of Mumbai streets and slums. Kashyap and Vasan Bala's sharp writing kept viewers on the edge of their seats till the climax.
2. Gangs of Wasseypur Part I
Anurag Kashyap's watershed moment in the latter years was Gangs of Wasseypur. Hailed as a game changer by most critics, the narrative was set in a quasi-real space titled Wasseypur. Based on the power struggles between politicians and coal mafia of 1940s Dhanbad, Jharkhand, Gangs of Wasseypur depicted the slow yet steady incursion of businessman into crime and politics. Contrary to what many might think, GoW does not necessarily fall into the category of 'period drama'. Kashyap, very consciously used disjointed fragments and elements of sounds and props to almost customise a past in order to critique the present. The other element which presents GoW with a cult status was Kashyap's keen use of cinematic tropes. For example, most pivotal characters in the film are fashioned on popular action heroes like Salman Khan and Sanjay Dutt mostly since their personas guarantee specific reactions from audiences.
3. Dev D
Anurag Kashyap took on a challenge once he decided to remake the 1917 classic based on Sarat Chandra Chattopadhyay's novel. Critics hailed the nouveau treatment in the narrative. Kashyap's Dev (played by Abhay Deol), Paro (Mahi Gill) and Chanda (aka Leni, played by Kalki Koechlin) were contemporary strugglers, combating their individual share of insecurities. Kashyap portrayed the trio in bold avatars; from Paro's unabashed sexual overtures to Chanda's hard-hitting reality check towards Dev, the characters were a far-cry from Sarat Chandra's poster-perfect originals. What Anurag managed to create with his narrative was a story which communicated with music rather than dialogues (especially in the second half).
4. Gangs of Wasseypur Part II
The second installment to Kashyap's Gangs of Wasseypur, Gangs of Wasseypur II had a heightened use of crime and gore. The plot-line, infused with a generous dose of machismo and bloody-bravado, somehow lacked the humanness that the first part had. Yet, the story of Sardar Khan's sons gripped audiences instantly. One of the most notable scenes in the film is the one which opens with Sardar Khan's death which is promptly transforms into a tragicomic segment with Yashpal Sharma's performance on 'Yaad Teri Ayegi'.
5. Black Friday
The 2007 crime drama based on Hussain Zaidi's acclaimed book took a hard-hitting take on 1993 Bombay bombings. Kashyap's generous use of red filter in the film provided the appropriate macabre setting demanded of a narrative exposing the grimy underbelly of terrorism. Anurag Kashyap had in an interview, admitted that "trimming" the film to make it look like the city belonged to 1993 was difficult, especially since he had to shoot several road sequences. He even admitted to have shot scenes with hidden cameras at real locations.  Kashyap brought in the most tormenting scenes in the most simplistic manner, so as to not disturb the equilibrium of the larger picture. The detailed chase sequences, scenes depicting the aftermath of the bomb blasts and the several points of views he chooses to narrate the story in — all had an unforgettable impact on viewers.
6. No Smoking
This 2007 film was based on short story Quitters, Inc. by Stephen King. No Smoking brought strong real-life references to establish Kashyap's mise-en-scene. Abbas Tyrewala, noted writer of films like Maqbool, Munnabhai MBBS, Main Hoon Naa was remodeled as Ranvir Shorey's character who plays protagonist K's (John Abraham) friend. The montage which depicts their childhood shenanigans had an inter-title saying 'Kyun ki bachpan bhi kabhie naughty tha' bringing in another reference to a then famous prime-time serial (Kyunki Saas Bhi Kabhi Bahu Thi) on television. The stark element in No Smoking was Kashyap's (almost) autobiographical narration of the story. On his own admission, Kashyap has often drawn from his real life scenarios and No Smoking reflected the deterioration in Kashyap's personal relationships.
7. Lust Stories
The 2018 anthology of short stories brought Kashyap's narrative of Kalindi (Radhika Apte), a college professor who gets involved with her student Tejas (Akash Thosar). Through Kalindi's initial reluctance and devil-may-care persona, Anurag Kashyap successfully fooled audiences to later burst the bubble and portray her as a needy and insecure individual— embodying the very same characteristics she always fought against. In a compelling 'aside' to the audiences in the film, Kalindi almost justifies her stance of stalking Tejas in a bid to track his apparent infidelity. Through Kalindi's polarities and oscillations Kashyap depicted a common struggle, faced by many, to stay relevant in the age of fast-changing emotions.
8. Mukkabaaz
Anurag entered the sports film genre with Mukkabaaz in 2017. Featuring Vineet Kumar Singh, debutante Zoya Hussain in the lead, Kashyap's narrative charted the story of an aspiring boxer Shravan Kumar (Singh). Anurag's plotline averted the hackneyed patriotism and all-hailing-the-nation stance that most sport films end up incorporating. Instead, Mukkabaaz spoke about the corrupted state of affairs with rampant nepotism and casteism in UP and the difficulties that most aspiring sportsmen face while trying to make a mark.
9. That Girl in Yellow Boots
Kashyap wrote this thriller film along with then wife Kalki Koechlin who also featured in the 2011 thriller. The story followed Ruth, who comes to India post her sister's suicide. The narrative followed a non-linear fashion. Drawing strongly from audiences' assumptions, Kashyap's plot build-up was on-point. Indulgently meandering, Ruth's journey was haphazard. Her psyche was not easy to decode either. Depicting her apparent inane relationships, Kashyap drew the most precious reactions out of viewers, especially when they felt shocked at the disconcerting climax.

10. Gulaal
Anurag's 2009 political drama told the story of Dilip (Raj Singh Chaudhary), a law student from Bikaner who arrives at the fictional town of Rajpur. In a compelling treatment of a story dealing with quest for power, finding legitimacy and exposing the hypocrisies exercised by the influencers, Kashyap understated his style and chose a grittier narrative. Cinematographer Rajeev Ravi captured the locales in muddy, grim and sweaty palettes. As Dilip moved ahead to avenge himself, Kashyap ensured audiences remain invested in Dilip's hurt and pain.
Find latest and upcoming tech gadgets online on Tech2 Gadgets. Get technology news, gadgets reviews & ratings. Popular gadgets including laptop, tablet and mobile specifications, features, prices, comparison.
Entertainment
Vikramaditya Motwane's Netflix mockumentary AK vs AK rounds off a year characterised by its hybrid genre. From shows like Masaba Masaba and The Fabulous Lives of Bollywood Wives to mainstream media coverage of Sushant Singh Rajput's death case, the lines between fact and fiction were constantly blurred.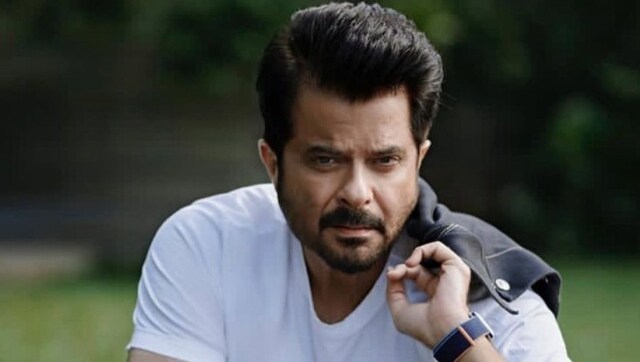 Entertainment
Anil Kapoor, an actor who has reinvented himself and has always managed to stay relevant without a lull in his career, says he is 'more fearless' about the roles he selects.