Barbra Streisand memoir My Name Is Barbra to Release on 7 November
Her memoir, fitting for a superstar of the grandest ambitions, is listed at 1,040 pages.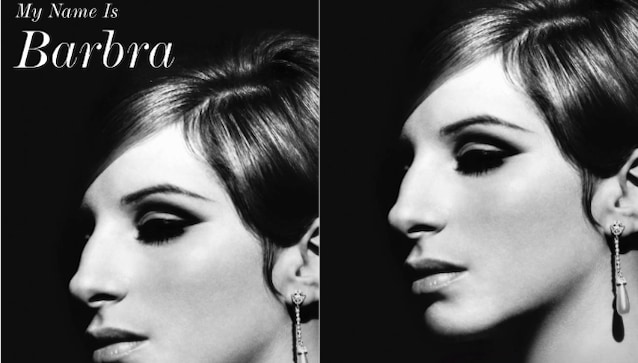 Barbra Streisand's very long and very long-awaited memoir, a project she has talked about for years, is coming out this fall. Viking, a Penguin Random House imprint, will release "My Name is Barbra" on Nov. 7.
Her memoir, fitting for a superstar of the grandest ambitions, is listed at 1,040 pages.
View this post on Instagram
"The book is, like Barbra herself, frank, funny, opinionated, and charming," according to the publisher. "She recounts her early struggles to become an actress, eventually turning to singing to earn a living; the recording of some of her acclaimed albums; the years of effort involved in making 'Yentl'; her direction of 'The Prince of Tides'; her friendships with figures ranging from Marlon Brando to Madeleine Albright; her political advocacy; and the fulfillment she's found in her marriage to James Brolin."
"My Name Is Barbra" also is the title of a 1965 Streisand album and television special.
Publishers have sought a Streisand memoir for decades, with the singer telling Jimmy Fallon in 2021 that Jacqueline Kennedy Onassis asked her to write one in the early 1980s, when the former first lady was an editor at Doubleday. During an Associated Press interview in 2009, Streisand mentioned that she had been writing chapters about her life, in longhand.
"I go back and forth," Streisand said at the time. "Do I really want to write about my life? Do I really want to relive my life? I'm not sure."
The memoir was first announced in 2015, and scheduled for two years later, although it didn't have a title at the time. A reference to it on her website, posted in 2015, was later pulled.
Financial terms for the memoir were not disclosed. Streisand was represented by Robert Barnett, the Washington attorney whose other clients have ranged from Barack Obama to Elton John.
Streisand, 80 has long been wary of discussing her private life, including her relationships with actor Elliott Gould and producer Jon Peters. She has been married to Brolin since 1998.
Read all the Latest News, Trending News, Cricket News, Bollywood News, India News and Entertainment News here. Follow us on Facebook, Twitter and Instagram.
Entertainment
The 73-year-old accused Beijing of "cruelty, collective violence and persecution" of the Tibetan people, whom he said were repressed by a "pervasive surveillance system."
Entertainment
Citadel's first season contains six episodes. The first two episodes will be made available during the time of premiere and a new episode will be released each Friday.
Entertainment
Bruce Willis was diagnosed with dementia earlier this year, as per a statement by his family.