Avengers: Infinity War co-director Joe Russo reveals why Bruce Banner was unable to unleash the Hulk
Joe Russo also revealed that the inclusion of the Hulk in the trailer of Avengers: Infinity War was deliberately added to mislead fans.
One of the few disappointments that fans had with Avengers: Infinity War is The Incredible Hulk's lack of screen time in the movie.
Warning: Spoilers ahead
After getting his ass kicked by Thanos (Josh Brolin) in the the beginning of the movie, the Hulk is miraculously saved by Heimdall (Idris Elba) in a final act of bravery. The Asgardian sends him back to earth and soon we find that Bruce Banner (Mark Ruffalo) fails to bring out the Big Guy despite desperate, repeated attempts. Through the movie, there seems to be some tension and drama between Bruce Banner and the Hulk. And we have all been wondering why.
Also read — Avengers: Infinity War — Here's what Groot told Rocket in the Marvel film's heartbreaking ending
The Hulk (L); Mark Ruffalo (R). Image via Twitter
Thankfully, Infinity War co-director Joe Russo opened up about Banner's dilemma in a recent appearance on the Happy Sad Confused podcast. There seemed to be an element of fear in the Hulk after the beating he took from the Mad Titan. But Joe says, "I think people have interpreted it as Hulk's scared. I mean, certainly, that's not... I don't know that the Hulk is ever (scared). He's had his ass kicked before, and he loves a good fight. But I think that it's really reflective of the journey from (Thor) Ragnarok... These two characters are constantly in conflict with each other over control. And I think that if the Hulk were to say why, it'd be (because) Banner only wants Hulk for fighting. I think he's had enough of saving Banner's ass."
Also read — Avengers: Infinity War dominates global box office again in second weekend, hauls in over $1.2 billion
The director also revealed that the shot of Hulk — rushing into battle with the rest of the Avengers in Wakanda — in the trailer was a deliberate misdirection so as to not spoil the character's arc and to keep the fans guessing.
It is not known yet if the Hulk will make an appearance in the upcoming Avengers 4 as Joe kept that particular pack of cards close to the chest.
Also read — Avengers: Infinity War ending explained — who's dead, who's coming back and what's next
Find latest and upcoming tech gadgets online on Tech2 Gadgets. Get technology news, gadgets reviews & ratings. Popular gadgets including laptop, tablet and mobile specifications, features, prices, comparison.
Entertainment
Sony Pictures Entertainment has earlier backed two of Jamie Foxx's films, Baby Driver and The Amazing Spider-Man 2.
Entertainment
Hubie Halloween has been co-written and co-produced by Adam Sandler and also stars him in the lead.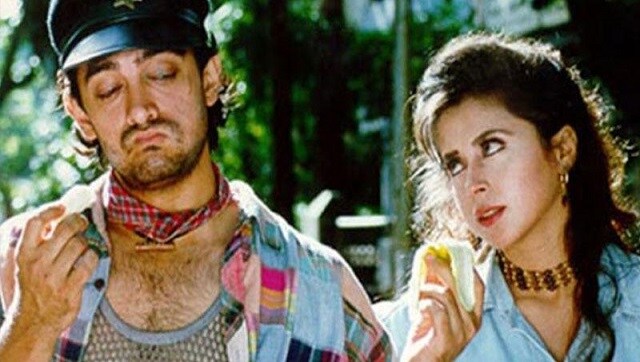 Entertainment
Manish Malhotra's costume design not only changed Urmila Matondkar's onscreen image but elevated the importance of the wardrobe department on a film set.