Avengers: Endgame theory predicts clash of the titans with Hulk vs Thanos; Can Rocket's tool save Tony Stark?
Is Secret Wars the actual Endgame for Russo brothers? Is Avengers: Endgame basically Iron Man 4? Here are all the popular theories that have been doing the rounds over the past week.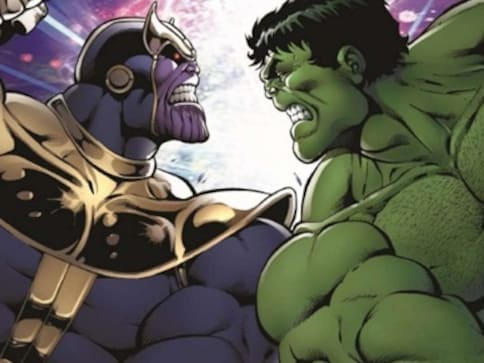 With Marvel keeping the details about the mega-event next year, Avengers: Endgame, tightly under wraps, fans have been theorising and speculating since they came out of the cinemas having watched the heartbreaking Avengers: Infinity War. With so many supposed 'leaks', rumours and theories going around Reddit and the rest of the Internet, we thought we would compile all the big ones that have been doing the rounds over the past week.
Is Secret Wars the actual Endgame?
Redditor Marco Geovanni believes the events of Avengers: Endgame will help set up the Secret Wars comic run, something directors Russo brothers were eager to adapt into a film. Geovanni makes a lot of assumptions about the formation of a new universe with a timeline of its own but it still makes for fascinating reading.
The impending battle between Thanos vs Hulk
In Infinity War, Hulk refuses to come out and fight as the rest of the Avengers put in their last stand against Thanos. But you would think the Russo brothers are using the big guy for a much bigger pay-off in Endgame. YouTuber Ryan Walsh too seems to think so as he discussed in his new video.
"If we look at Infinity War we didn't really see Hulk all that much. Hulk is scared to come out of Bruce Banner and I feel like we're actually going to be getting a Hulk that in Avengers 4 he's going to be completely different. He is going to be extremely powerful," he remarked. "I think that actually Hulk is going to be the strongest Avenger and he will prove it in Avengers 4 when he becomes the World Breaker Hulk. "How cool would it be to see Hulk glow completely green and actually just destroy Thanos in a fight - that would be awesome to see."
Is Avengers: Endgame basically Iron Man 4?
A new theory on Reddit claims Avengers: Endgame will see Tony Stark go on a similar hunt, like Thanos did in Infinity War, for the Infinity Stones to undo the damage caused by the Mad Titan. It also adds that Tony will meet Eitri on Nidavellir to find a way to harness the limitless powers of the stones.
"Endgame will be about how Tony gets the Infinity Stones. Infinity War was Thanos' movie. The trailer of Infinity War was from Thanos perspective. The movie itself was from his perspective. The Endgame trailer is from Tony's perspective. So I figure the movie will be from his perspective," he argues.
Could Rocket's tool be key to saving Tony?
The Endgame trailer revealed a forlorn Tony Stark stranded in space having given up hopes of a rescue mission. However, a Redditor suggests a device used by Rocket could be the solution.
Sharing a screenshot of an old tweet from Guardians of the Galaxy director James Gunn, it describes a tool that is pretty much like a 3D printer and keeps a memory of the ship so it can recreate any part of it at any time. Gunn called it a "time consuming and expensive" tool but one that was worth having. And Stark has all the time and money to spare. Hopefully, he has one lying around in a drawer somewhere, as the Redditor suggests.
Entertainment
The most remarkable aspect of Psychosexual is how consistently Joel Kim Booster draws attention to the nuts and bolts of how he put it together.
Entertainment
Justin Bieber shared the news of his partial facial paralysis in a video message posted on his Instagram on June 10. The singer had announced that he was pausing his Justice World Tour due to illness.
Photos
Chris Pratt, along with Constance Wu, Riley Keough, and Patrick Schwarzenegger attended the premiere of the upcoming Amazon Orginal The Terminal List in LA.