Avengers 4: Erik Selvig crucial to defeating Thanos; Did Mark Ruffalo lose his spoiler-filled backpack?
Erik Selvig key to taking down Thanos, the true identity of the Mind Stone and other Avengers 4 rumours and theories going around Reddit and the rest of the Internet over the past week.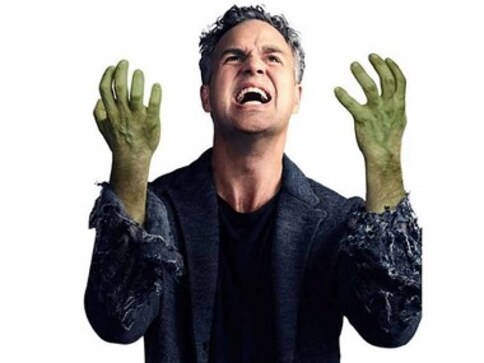 With Marvel keeping the details about next year's mega-event Avengers 4 tightly under wraps, fans have been theorising and speculating since they came out of the cinemas having watched the heartbreaking Infinity War. With so many supposed 'leaks', rumours and theories going around Reddit and the rest of the Internet, we thought we'd compile all the big ones that have been doing the rounds over the past week.
Erik Selvig will play a crucial role in taking down Thanos
According to an incredibly detailed theory from Redditor mushbert, Erik Selvig (the astrophysicist played by Stellan Skarsgård in the first two Thor and Avengers films) could hold the secret to defeating Thanos in Avengers 4. Under the control of the Mind Stone in Loki's Scepter, Selvig gained plenty of valuable information about the future in Thor: The Dark World. He writes down all of it on a chalkboard, which the Redditor claims offers intel about key events in MCU and also the upcoming Avengers instalment.
How Professor Erik Selvig is Crucial to Avengers 4 Plot from r/marvelstudios
The true identity of the Mind Stone
Remember that theory about the Mindstone being the real villain and not Thanos, which made the rounds last month. And the one we posted in last week's round-up about the new villains in Avengers 4. So, Redditor xmr10 uses them to make up another wild theory. "Why would a mind stone be a greater threat than Thanos?. Because mind stone IS a Celestial. THE Celestial who has been long dead and whose head has been renamed to Knowhere," the Redditor reasons.
Phil Coulson will help oversee a post-Avengers 4 future?
Agents of S.H.I.E.L.D., which returns for a sixth season next year, will possible be set in the aftermath if agent Phil Coulson's death in the Season 5 finale. However, a Reddit theory claims he could be resurrected again to oversee a post-Avengers 4 future.
Phil Coulson in Avengers 4 (AOS Spoilers) Theory from r/marvelstudios
Did Mark Ruffalo lose his Avengers 4 spoiler-filled backpack?
Mark Ruffalo, who plays The Hulk in the Avengers franchise, recently took to Twitter to ask users for help in relocating his lost backpack in New York. But the desperate Marvel fans — some joking, some perhaps serious — replied wondering if the bag contained the title and other spoilers to Avengers 4.
New Yorkers that I love so much, please help me find my backpack... I left my black w/ red trim Topo backpack in a yellow cab tonight (looks like the one in the pic) in UWS of NYC with no way to contact the cab & don't know the #. Reward if found 🙏🏻 pic.twitter.com/w8E1uuT3hm — Mark Ruffalo (@MarkRuffalo) November 28, 2018
How many spoilers did you leave in the bag, Mark?

— Dan Kurtz (@HeyDanKurtz) November 28, 2018
Does it have the title of Avengers 4 in it? — travis kirkman (@tkirkman24) November 28, 2018
Directed by Joe and Anthony Russo, Avengers 4 stars Robert Downey Jr, Josh Brolin, Mark Ruffalo, Tom Hiddleston, Chris Evans, Chris Hemsworth, Jeremy Renner, Chris Pratt, Elizabeth Olsen, Sebastian Stan, Benedict Cumberbatch, Paul Bettany, Samuel L Jackson, Cobie Smulders, Benedict Wong, Zoe Saldana, Karen Gillan, Vin Diesel, Dave Bautista, Pom Klementieff, Scarlett Johansson, Tom Holland and Anthony Mackie.
 The as-yet-untitled Marvel film will open in theatres worldwide on 3 May, 2019.
Entertainment
"Thoughtfulness doesn't really sound like a superpower. But it is! And it's required in every superhero, to be successful and compassionate. And every human can have that superpower too," says Jeremy Renner, who reprises the role of Hawkeye in Marvel's new spin-off show.
Entertainment
The music of Shaad Ali's 2007 dud Jhoom Barabar Jhoom — composed by Shankar-Ehsaan-Loy and lyrics supplied by Gulzar — is everything the film isn't. It is irreverent, kooky, and sensational.
Entertainment
"Our movie doesn't show the breaking up of the Beatles," Peter Jackson said, "but it shows the one singular moment in history that you could possibly say was the beginning of the end."