Avengers 4 rumour round-up: New Thanos novel hints at new villains; Could Doctor Strange still be alive?
Here are all the Avengers 4 rumours and theories that have been doing the rounds over the past week.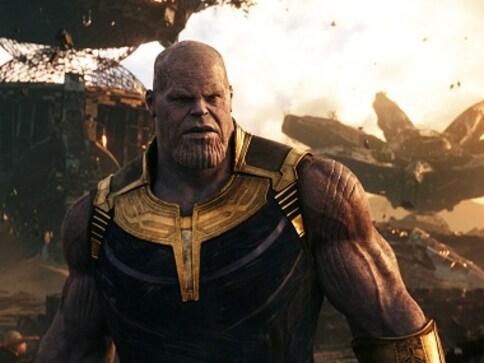 With Marvel keeping the details about next year's mega-event Avengers 4 tightly under wraps, fans have been theorising and speculating since they came out of the cinemas having watched the heartbreaking Infinity War. With so many supposed 'leaks', rumours and theories going around Reddit and the rest of the Internet, we thought we'd compile all the big ones that have been doing the rounds over the past week.
New novel could hint at new Avengers 4 villains
A new Marvel novel about the Mad Titan's origin story called Thanos: Titan Consumed may give us clues as to who the new villains could be in the sequel to Infinity War.
Screenrant reports Barry Lyga's novel teases a potential new supervillain known as the Lorespeaker, who happens to not only have intimate knowledge of the cosmos but is also the one who informs the Mad Titan about the power of the Infinity Stones.
Speaking about the Infinity Stones, the Lorespeaker says: "They are hidden, Thanos, because they are too powerful. And because the Celestials and the others, the ones whom the Celestials fear, keep close watch on the Stones from afar."
Although Marvel has confirmed that the events in the book are not part of the official canon, it hasn't stopped fans from imagining about the Lorespeaker.
Is Avengers 4 trailer coming this week?
While it was previously speculated that Avengers 4 trailer might drop on 26 November, it could just come out a few days earlier. At least, that's what some, including MCU Cosmic's Jeremy Conrad, have speculated on Twitter. One Twitter user claimed it was "unconfirmed" but it did come from a "very reliable source." This was even retweeted by Conrad.
Unconfirmed but a very reliable source is claiming the trailer for Avengers 4 is coming THIS Friday! pic.twitter.com/JVOCSrJBNc

— Daniel R (@DanielRPK) November 19, 2018
New fan theory posits time travel isn't the only way to bring back dead Avengers
For a while now, most fans have sort of agreed that time travel and Quantum Realm will be involved in some degree if the dead Avengers from Infinity War are to be resurrected.
"If you delve into what the Infinity Stones can do, you would know that the Soul Stone can bring the dead back to life and the Mind Stone can control another's actions," posits Reddit user filopj. "I believe that Thanos will resurrect all the heroes he has dusted and will use either the Mind or Soul Stone to control them and have them act as his minions," suggested filopj. "If you want, you can also add that he uses the Power Stone to enhance their powers. Or have the Power Stone amplify the affects of the Mind Stone. They could be tasked with keeping the universes population at half but more importantly fight off the Avengers should they make an attempt to steal the Infinity Stones."
Could Doctor Strange still be alive?
When Benedict Cumberbatch was recently asked if he will return as Doctor Strange in Avengers 4, he said: "I'm dust, baby. I'm just out there. I'm in the ether. I'm probably part of your food chain. I'm in your stomach somewhere."
But a Redditor has a theory that the Doctor could be back, basing his it on something that happened in the standalone Doctor Strange film in 2016
"So I've been watching all the MCU movies in release order over the past month. I just got to Dr Strange, and I've realised that there's either a large plot hole in Infinity War, or that Strange in fact did not die in the snap.
In the scene where Strange and The Ancient One converse in astral form, she mentions that no matter how much she peered through time, she could never see past what is taking place at that moment, her death. Strange then backs this up by asking that exact question, 'You think this is where you die?' This leads me to believe it's impossible to see a future past your death. Therefore, it would be impossible for Strange to view the 14,000,605 futures unless A) he never died in the snap. Or B) the Russo brothers missed this key detail.
This theory of him not dying, but still turning into dust can support the idea of souls being trapped in the soul stone or quantum realm because if his soul lives he may still be able to see the futures past his "death."
Find latest and upcoming tech gadgets online on Tech2 Gadgets. Get technology news, gadgets reviews & ratings. Popular gadgets including laptop, tablet and mobile specifications, features, prices, comparison.
Entertainment
Ma Rainey's Black Bottom, Chadwick Boseman's final screen appearance, starring Viola Davis in the lead, will stream on Netflix from 18 December.
Entertainment
Donald Trump has labelled Sacha Baron Cohen "a phoney guy" and "a creep" after the British comedian featured the president's lawyer in his new Borat movie
Entertainment
William Blinn had won Emmy and Peabody honours for the 1971 TV movie Brian's Song, which dramatized the friendship of Chicago Bears players Brian Piccolo and Gale Sayers.