AndhaDhun editor Pooja Ladha Surti on reuniting with Sriram Raghavan, and open ending of the latest thriller
AndhaDhun editor Pooja Ladha Surti says the ending of Sriram Raghavan's later thriller is 'exactly what you want it to be'.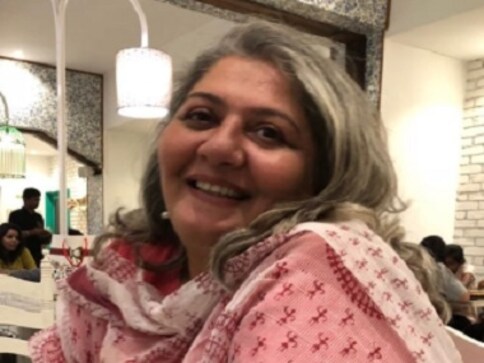 In an industry obsessed with deifying the star, the spotlight often evades those who work tirelessly behind the scenes. The success of a film is often attributed to its face but seldom to those who constitute the spine. And so, in this column titled Beyond the Stars, Firstpost highlights the contributions of film technicians who bring their expertise to the table.
Sriram Raghavan's latest thriller AndhaDhun is garnering rave reviews. Firstpost reached out to Pooja Ladha Surti, editor, co-writer and associate director of the film for an exclusive interaction.
You have collaborated with Sriram on all the films he has directed. What about his sensibilities and style fascinates you?
The first time I met Sriram was when I wrote a draft of Ek Hasina Thi for Ram Gopal Varma. Ram told me that he got the perfect guy to direct the film. Sriram had done only Raman Raghav (the TV show) by then. My sense of the script was that my draft is quite good. Ramu and Urmila (Matondkar) told me that it was such a nice draft. Then comes Sriram who says we will start from the scratch. He thought that my draft was a novella, and not a screenplay at all. So I remember going back and telling my husband that it's going to be tough, but there's a lot to learn. And it has stayed the same way. As far as writing is concerned, Sriram is still like a guru. Just like him, I've always been interested in detective novels, police procedurals and other crime genre books, though he has seen crime movies left, right and center. Also, I think he is interested in crime because it introduces us to characters which we would otherwise not care about.
How different is writing screenplay from penning a novella?
When Sriram read my draft, his only contention was, 'How do I shoot it?'. There were a lot of internal dialogues that can't be translated as smoothly to the screen. There are paragraphs describing how a room looks. But that is established in just one shot visually. So when I write with Sriram, the focus is not as much on embellishing the story as it is on getting the scenes right.
Is it easier to edit when you are also a writer?
I'm not sure if it's easier or more challenging. But yes, you have a sense of what to include in the final cut and what all to leave out. I have also assisted Sriram in almost all his films, so I've been on the sets. So I do know which character, scene or dialogue needs to make it to the final cut.
Since you are involved in all the three stages of production, do you approach Sriram's films like they are your own?
No, my approach would be a lot more humble than that. Because it is Sriram who's driving the project. It's his baby. Also, I'm terrified of being in his position because then everything is on your head. So as an associate director, I'm more passive. As an editor, I do put my foot down. But Sriram is very democratic that way.
How is AndhaDhun different from other Sriram Raghavan thrillers?
AndhaDhun is not as story-centric as Badlapur and Ek Hasina Thi were. They were revenge sagas. You are invested in one character's journey. AndhaDhun is more plot-driven. You have all these quirky characters interacting with each in weird situations. In that sense, it is a lot like Johnny Gaddar. It is also dissimilar from Johnny Gaddar because it has a lot of black humour. Sometimes, the absurdity is brutal and sometimes, it is flat laugh out loud.
The trailer of AndhaDhun suggests Ayushmann Khurrana's character is visually challenged. Did that enhance your editing in any way?
Ya, we did think of having a few scenes through the eyes of Ayushmann since the film is essentially through his POV (point of view). So we thought just to have a blank screen in a scene and let the audience visualise what's happening with the help of dialogues. But we ended up not writing any such scene that would do justice to this idea. But yes, it is such a challenge. How do you shoot from the point of view of a blind person?
How much do you think the Rushmore style, of depicting alternate narratives and endings, works for thrillers?
I think these days, shooting alternate superheroes is being followed more by superhero films like Avengers or a Game of Thrones because the audience is so involved in them. It is interesting you mention alternate endings because in AndhaDhun, we have an open ending. The end is actually what you want it to be. It does run the risk of people saying, "Arey yaar bataya hi nahi kaise hua" (they did not even tell us how this happened). So in case of an open ending, there are alternate narratives but those are only in the audience's heads.
What do you prefer as an editor? Long cuts or sharp cuts? Long shots or close ups?
It depends on the film or the scene really. We do keep experimenting. But Sriram is very planned that way. For example, there is a scene in Badlapur where Nawazuddin (Siddiqui) confronts Varun (Dhawan), we did not have any close up of Nawaz but we went ahead with it. Similarly, there are times when Sriram says, "Let's do this in one take", and then we get the Raabta title track. Even in AndhaDhun, we have a very crucial scene that is very long and there are absolutely no close-ups. And I think it works!
Finally, what do you think makes Ayushmann, Tabu and Radhika Apte perfect to play their characters?
Ayushmann has a sense of likeability, connect and vulnerability to him. We wanted that. He is also a singer so he knows the rhythm of a piano player. A lot of the piano that is there in the film has been actually done by him. Sriram wanted a long shot that goes from the piano to his face so we could not have a stunt double. Ayushmann learnt the piano on the job. Radhika is kind of the only sunshine role plot-wise. She is also very easy to work with and improvises willingly. Tabu is wonderful. She is so steeped in the '90s actress mode and has yet done many intellectual films. This balance really helped her in this role. She does not analyse or discuss her role much, but is efficient to another degree. She knows her face, she knows her body. She know exactly when a scene is going to get cut. So she is also aware of that rhythm. I think for the entire film, we did not have more than two takes of all her shots.
All images from YouTube.
(Also read: Sriram Raghavan lists 11 of his favourite thrillers of all time — From Pyscho, Shutter Island to Double Indemnity)
Photos
Kartik Aaryan's 32nd birthday bash was a star-studded event indeed, and the star made a heroic entry in his swanky McLaren GT.
Entertainment
Recently she confessed to missing Sidharth and feeling his absence in her life. Shehnaaz Gill during her chat show also spoke about him and explained how his demise affected her.
Entertainment
While sharing the hilarious video, Ayushmann cleverly did some wordplay around their movies in the caption, which read, "Two action heroes apni heropanti dikhate hue. Catch An Action Hero in cinemas this Friday."