Amitabh Bachchan donates Rs 51 lakh to Chief Minister's Distress Relief Fund for Kerala flood victims
Amitabh Bachchan contributed to the Kerala Chief Minister's Distress Relief Fund, whose work is being coordinated by sound designer Resul Pookutty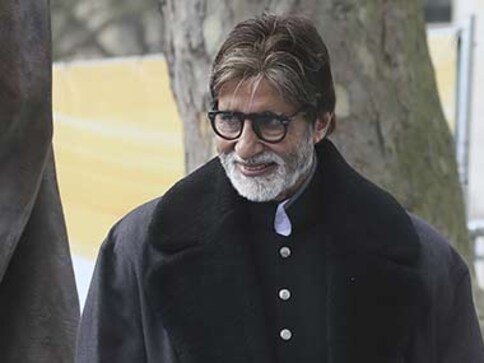 Amitabh Bachchan joins the helping hands that have come extended for the victims affected by the Kerala floods. According to reports in the Hindustan Times, the actor has made a donation of Rs 51 lakh to the rescue and relief organisations which are presently working towards providing aid to people in Kerala.
Bachchan has contributed to the Kerala Chief Minister's Distress Relief Fund, whose work is being coordinated and supervised by Academy Award Winning sound designer Resul Pookutty.
The report adds that Bachchan has also donated his personal belongings as well. Along with six cartons of his personal clothes, including around 80 jackets, 25 pants, 20 shirts, and scarves, the actor has also given away almost 40 pairs of shoes.
Pookutty acknowledged Bachchan's help through a tweet on his official Twitter handle on 23 August.
The film industry has shown support for the stranded and homeless in Kerala by contributing to various relief centres working towards the victims. Shah Rukh Khan, Sushant Singh Rajput, Hrithik Roshan are among the many who have lent support as well as urged others to also do the same.
Till now, the report claims, as many as 357 have succumbed to the Kerala floods. The state has faced a loss of Rs 19,512 crore as a result of the calamity.
Operations aimed at rescue and relief have been propelled significantly with the aim of rescuing the stranded at the soonest.
Entertainment
The filmmaker in a recent interaction said, "I would like to dedicate this song to Tabu for the reason, you know, she is 'La Ilaaj' for me and I like that."
Entertainment
Aamir Khan plays a Sikh in this Advait Chandan directorial that's the official remake of Forrest Gump. The film released in cinemas on August 11.
Entertainment
The Salmaniacs want Shah Rukh's cameo removed from their beloved Khan (Salman, not poor Shah Rukh)'s underproduction film Tiger, the Yash Raj franchise's third segment which has Salman in the lead.