Amazon sitcom The Marvelous Mrs. Maisel renewed for third season, confirms creator Amy Sherman-Palladino
The Marvelous Mrs. Maisel has been renewed for a third season even before the return of its second season.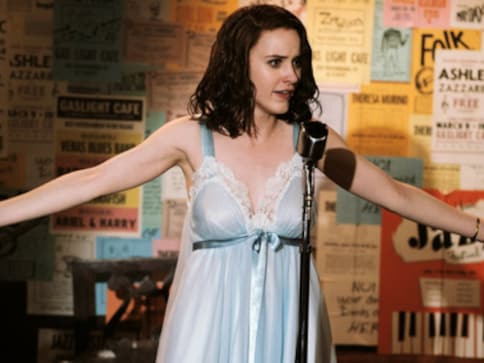 Amazon's successful sitcom The Marvelous Mrs. Maisel has been renewed for a third season after the stupendous response to its first season, and even before the second season has returned, as reported by Variety.
Amazon Studio head Jennifer Salke has confirmed at the Peabody Awards ceremony that the show has been green-lit for a third season. The show had been previously ordered for two seasons spread across 18 episodes, and now the third season will comprise of 10 episodes, with season 2 yet to premiere later in the year. "You're going to give it to us because we're bringing home the fancy thing, right?" said show creators Sherman-Palladino after winning at the Peabody Awards ceremony as reported by IndieWire.
The 1950 set comedy, created by the Gilmore Girls's duo Amy Sherman-Palladino and Dan Palladino, has already swept the Golden Globes winning the best TV comedy and is expected to repeat a similar performance at the upcoming Emmy's.
Starring Rachel Brosnahan as a smart, intelligent and ambitious young woman, The Marvelous Mrs. Maisel is set in post-war New York where Mrs Midge Maisel turns the trope of the helpless 1950's American wife with a cheating husband and charts her own success on stage.
Rachel Brosnahan had also won the Best Performance by an Actress in a Television Series award at the Golden Globes this year for the series, as reported by The Verge.
Entertainment
Trying really hard to make every image seem cool may guarantee Gunpowder Milkshake a long Twitter afterlife through GIFs and screenshots, it does not make for particularly savvy or sophisticated cinema.
Entertainment
Nicolas Cage said he is excited for The Old Way, adding "to find new ground to play at 57 is indeed galvanising"
Entertainment
"And whilst there is deep sadness, I'm filled with gratitude and love," Hugh Jackman said while breaking the news of his father's death.