AIB issues apology following sexual harassment claims against ex-employee Utsav Chakraborty
AIB's current statement confessed that Tanmay Bhatt, one of their founder members, was well aware of Utsav Chakraborty's actions.
After comedian Utsav Chakraborty apologised for sexually harassing multiple women and girls over the years, his ex-employer All India Bakchod (AIB) has followed suit.
AIB's fresh statement on Friday confessed that Tanmay Bhat, one of their founder members, was well aware of Utsav's actions. The group stated that apart from Tanmay confronting Utsav on a "personal capacity", not much was done by them to correct the wrong.
A statement ; We're sorry pic.twitter.com/Lpa9HKyORb — All India Bakchod (@AllIndiaBakchod) October 5, 2018
The comedy group came under direct attack, especially after Mahima Kukreja openly declared that a few members of the group had been made aware of Utsav's sexually predatory nature.
AIB knew. I don't know if all them knew but the person who runs it knew. I told him. AIB still gave him work. You should know this. https://t.co/X4OcM1pcTr

— Mahima Kukreja 🌱🌈✊🏽 (@AGirlOfHerWords) October 4, 2018
Fans reacted to the new apology by stating that it should have come in earlier and more importantly, the group should have cut ties instead of continuing providing Utsav with work in the comedy circuit. 
Did I read this right? @thetanmay personally confronted @Wootsaw which led to further harassment for the victim AND YET YOU CONTINUED TO WORK WITH HIM?! Are you for real?! With what right have you been talking about feminism and workplace harassment and gender equality?!

— Ritambhara Agrawal (@RitambharaA) October 5, 2018
Sounds good but this should've come much much earlier when things came out in open. Apologising after you guys faced massive backlash from people is nothing but damage control.

— THE SKIN DOCTOR (@theskindoctor13) October 5, 2018
What really annoys me is that they knew that the piece of shite harassed the victim even more after she came to them to report it, and yet they kept working with him. They enabled him to continue being abusive. They made it seem like his actions did not have repercussions.

— Aditya (@mojojinjo) October 5, 2018
"Chalta hai bro" attitude. This is 100% complicity.
And they're apologising only because they were outed and caught red handed. It's damaging them hence have to issue the apology, else they don't give two effs about what the victims went through. Else they would've done something

— Am I Write? (@WordsSlay) October 5, 2018
Continuing to work with a creep like @Wootsaw after you knew of his predatory behaviour in any capacity is a deed not worthy of an apology. Hugely disappointed with my favourite set of comedians and unsubscribing right away

— Ayush Agrawal (@WatchingCricket) October 5, 2018
Other comics like Mallika Dua commented on Tanmay Bhatt's personal Twitter thread stating that he should have been more aware in his dealings with Chakraborty.
Yes you should've. https://t.co/7Ls7Uox5aL

— Mallika Dua (@MallikaDua) October 5, 2018
Actions always speak louder than words. This toxic, sexist, bro culture in comedy is nauseating and quite easy to ignore until we or one of our own becomes a casualty. "He's a creep But...". NO there's no fucking but. https://t.co/KcInqWRUxU

— Mallika Dua (@MallikaDua) October 5, 2018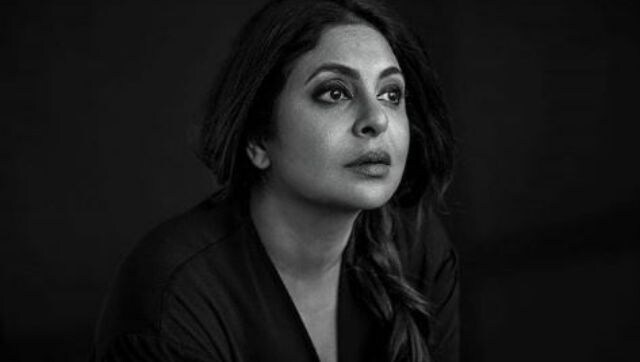 Entertainment
Human, which went on floors in January this year, revolves around the underbelly of human drug testing and the world of medical scam.
Entertainment
The concluding part season of Lucifer is well-paced, well-written, and follows what the past one-and-a-half seasons have set up quite beautifully.
Entertainment
Sanjay Dutt shared a series of old family pictures on Instagram to mark the birth anniversary of his mother Nargis, who is best known for films like Awaara and Mother India.