Ahead of Vishal Bhardwaj's Pataakha, a look at the director's iconic works, from Maqbool to Haider
Vishal Bhardwaj has proved to one of the few filmmakers who have reinvented their work while working with well-established texts.
Vishal Bhardwaj has proved to be one of the few filmmakers who have reinvented their work while working with well-established texts. Renowned for his Indian aesthetics and inspired adaptations of Shakespeare's texts to rustic milieus, Bhardwaj has often enthralled his audiences. Ahead of his upcoming release Pataakha, here is a look at some of his best works.
The Blue Umbrella
Vishal's 2005 drama, featuring Shreya Sharma and Pankaj Kapur in lead roles, was a sweet, simple narrative that evoked audiences' nostalgia about their unadulterated childhoods. The calm, languid plot pace amidst the scenic setting of Himachal Pradesh made many critics wonder whether this film would earn the big bucks. But Bhardwaj seemed to have made the film with altogether different intentions. Pankaj transformed himself completely to depict Nandu, the gruff mountain scrooge who struggles to get Biniya's (Sharma) umbrella in his possession. Slightly ahead of it times, The Blue Umbrella opened to widely positive reviews.
Makdee
Bhardwaj hit a cord with his audience with this 2002 comedy horror. Playful, horrific, intriguing, endearing — all at the same time, Makdee struck gold with critics. Stellar, nuanced performances by Shabana Azmi, Makrand Deshpande, Shweta Basu Prasad, Vijay Raaz and Alaap Mazgaonkar were lauded across the board. Rampant with reminiscences of The Famous Five, Nancy Drew and The Secret Seven, Makdee was Bhardwaj's Indian offering of a true blue children's mystery tale. While Azmi's witch managed to evoke the then unimaginable feelings of both empathy and horror alike, Basu Prasad's exceptional portrayal of the precocious Chunni and squeaky pushover Munni won her the Indian National Film Award for Best Child Artist.
Maqbool
Vishal's foray into his favourite genre of Shakespearean narratives was with 2004's Maqbool, an adaptation of Macbeth. To 'Indianise' a concept is one thing, but to completely alter it and deeply embed it withing a culture is what Bhardwaj managed to achieve with Maqbool. The film concentrated on small, essentially indigenous, spaces that spoke of problems that are quintessentially Indian. The inner workings of the Mumbai underworld in Maqbool reflected Bhardwaj's own fascination for cinematic projection of social disorder. Macbeth became Miyan Maqbool (Irrfan Khan); Duncan was Pankaj Kapoor as Jahangir Khan aka Abbaji; and Lady Macbeth was played by Nimmi (Tabu). While Irrfan struggled with his conscience and profound love for Tabu (a marked departure from the original story), Bhardwaj with cinematographer Hemant Chaturvedi, managed to create a compelling narrative amidst the dust, heat, filth and slums of Mumbai's underworld.
Haider
Bhardwaj entered controversial waters with 2014's Haider. The film not only joined the field of Shakespearean film adaptations, but also slots itself into the very particular archive that articulates the Kashmiri experience. With Shahid Kapoor, Tabu and KK Menon in pivotal roles, Haider reestablished the acute struggles of a tormented mind against the backdrop of arguably India's most contentious political issue. Hamlet's political undertones were not only brought forth by Bhardwaj, the director even managed to evoke discourses on issues like militarisation, incest, and most importantly terrorism. Shahid's descent into Hamlet's madness was a parallel to his eternal and unfulfilled longing for a home, a trope which Bhardwaj used poignantly throughout the film.
Omkara
Bhardwaj took Shakespeare's Othello to the heartlands of Uttar Pradesh in 2006's Omkara. Bhardwaj's Omkara was the story of a small town college girl Dolly (Kareena Kapoor Khan) who dared to choose. As the consequences of her choice worked out narratively and cinematically, she emblematised the desire of millions of Indians to choose their governments at the state, and at the centre. Intricately portraying caste politics in rural Indian settings, Vishal's Omkara (Ajay Devgn) emerged as a man rising against all odds to achieve a cult status. His only flaw, his suspicious nature brings forth complete doom, but not before Bhardwaj keenly meandered through various meta-narratives within the story. Billoo's (Bipasha Basu) profanity presented a harmony to the political profanities of Omkara and his men; her Dionysian sexuality (she enticed most men while loving only Kesu, played by Vivek Oberoi) presented a captivating contrast to Dolly's Apollonian dream of marriage to the one she chose — Omkara.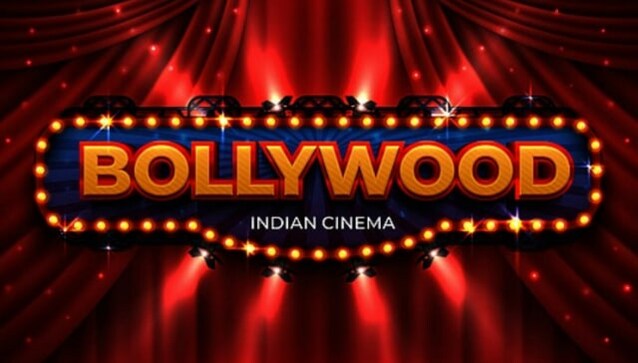 Entertainment
These are not isolated cases of one or the other A-lister determined to milk every penny out of the producers. A majority of the actors behave this way.
Entertainment
Yash's hard work in KGF2 and manifestations are putting the Kannada film industry on the map with SIIMA happening in Bangalore.
Entertainment
Have a look at actor Ranveer Singh depicting Allu Arjun's famous Pushparaj dialogue while he attended an award function.