Wipro shares gain nearly 4% on Thierry Delaporte's appointment as CEO, MD of company
Shares of Wipro on Friday jumped nearly 4 percent after the company announced the appointment of Capgemini Group veteran Thierry Delaporte as its Chief Executive Officer and Managing Director, effective 6 July, 2020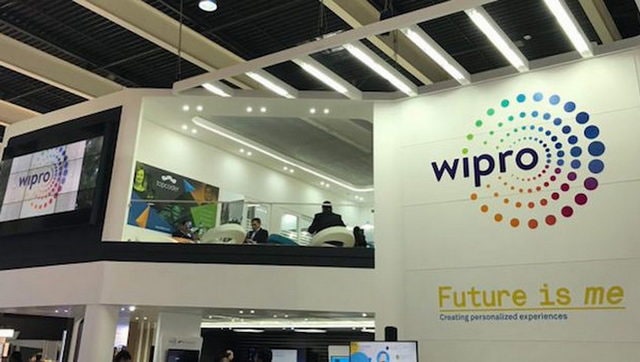 New Delhi: Shares of Wipro on Friday jumped nearly 4 percent after the company announced the appointment of Capgemini Group veteran Thierry Delaporte as its Chief Executive Officer and Managing Director, effective 6 July, 2020.
After a firm opening, scrip of the IT services major further rose 3.73 percent to Rs 206.75 on BSE. It advanced 3.73 percent to Rs 206.80 on NSE.
In January this year, the company had said its CEO and Managing Director Abidali Z Neemuchwala had decided to step down from the position. Abidali Neemuchwala will relinquish his designation as CEO and MD on 1 June.
Click here to follow LIVE news and updates on stock markets
Rishad Premji will oversee the day-to-day operations of the company until 5 July, Wipro said in a statement.
"Until recently, Thierry Delaporte was the Chief Operating Officer of Capgemini Group and a member of its group executive board. During his 25 year career with Capgemini, he held several leadership roles," it said.
also read
India
The Indian IT sector is in a very bad shape, because of which the industry had to lay off employees in the thousands. This year, the Indian IT sector will be cutting down hiring through colleges placements by at least 40%. Industry giants will be prioritising placing recruits hired last year.
Explainers
Rishad Premji voluntarily reduced his salary by 50 per cent for the fiscal year which ended in March 2023 in the wake of the company's poor net performance. He earned Rs 7.87 crore in total annual income, about 50 per cent ($867,669 or Rs 7.18 crore) less than he did the year before