Vishal Sikka to get $1 salary for hanging around at Infosys as executive vice chairman until March 2018
Sikka will continue to focus on strategic initiatives, key customer relationships and technology development
Vishal Sikka has earlier in the day resigned as the Chief Executive Officer and Managing Director of Infosys. Just a few hours after the announcement, the company's board of directors accepted Sikka's notice of resignation, effective immediately. In view of his resignation, the board also appointed U B Pravin Rao as the interim CEO.
The board seem to have agreed with Sikka's reasons for putting in his papers. According to the statement sent by Infosys, "The Board understands and acknowledges Dr. Sikka's reasons for resignation, and regrets his decision."
Sikka's resignation has to be seen in light of the recent personal, negative and continuous stream of distractions and disruptions he faced over the past many months and quarters from Infosys co-founders, and particularly N R Narayanamurthy. This was preventing management's ability to accelerate the company's transformation, the statement said.
The board said that it was profoundly distressed by the unfounded personal attacks on the members of our management team that were made in the anonymous letters and have surfaced in recent months. Though an investigation proved that the allegation made in the anonymous letter were baseless, it left the CEO at a loss as well as impacted employees morale.
The board not only acknowledges Sikka's performance but also appreciates his decision to stay around as executive vice chairman effective today, until the new permanent Chief Executive Officer and Managing Director takes charge, which should be no later than 31 March, 2018.
For this Sikka will get $1 salary. As per the company's statement, "Any company equity awards held by Sikka that remain outstanding and unvested shall, during his term as Executive Vice Chairman, remain outstanding and shall continue to vest (and, in the case of stock options, become exercisable) in accordance with their terms."
Sikka said in the press statement, "I started my journey as the CEO of this iconic Company with a mission to transform it on the basis of software, especially [artificial intelligence], and innovation, enabled by education. Three years later, I feel proud of our progress and achievements, from profitable revenue growth to rapid purposeful adoption of software, new services and grassroots innovation, to the extraordinary recognition from our clients worldwide. I am deeply grateful to our Board for providing me with strong support and guidance, and especially wish to thank our Chairman [Seshasayee] for his extraordinary and thoughtful stewardship, and look forward to working together on a smooth transition. Congratulations to my friend and partner Pravin on his appointment, and heartfelt thanks to all Infoscions for their warmth, amazing support and the sparks of their imagination."
The board has accepted the resignation and further course of action has been decided. Sikka will continue to focus on strategic initiatives, key customer relationships and technology development. He will report to the company's board.
News & Analysis
UP Police had sent a notice to Twitter India MD seeking his personal appearance as part of its probe into a communally sensitive video uploaded by a user on Twitter platform.
India
The minister's statement, which was laid on the table of the House, called the reports on the Pegasus scandal an 'attempt to malign the Indian democracy and its well-established institutions'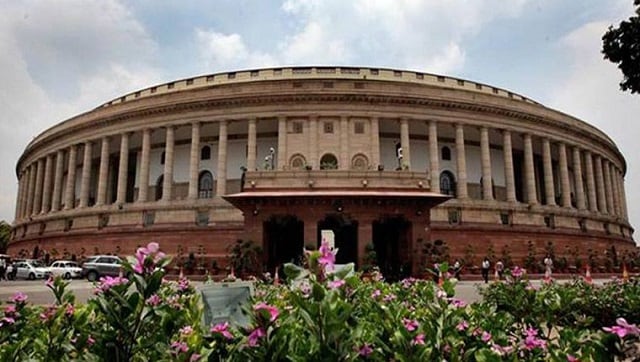 India
Parliament Monsoon Session Live Update: After the Rajya Sabha was adjourned even as suspended TMC MP Santanu Sen refused to leave the House, IT Minister Ashwini Vaishnaw said, "TMC has a culture of violence in Bengal".