Vishal Sikka resigns from Infosys: How the CEO-CTO debate has put Narayanamurthy in a poor light
Vishal Sikka filled the CEO bill perfectly as he brought to the table his formidable knowledge and experience of developing SAP and ERP solutions besides using artificial intelligence
Infosys founder N R Narayana Murthy had taken yet another potshot at its incumbent CEO Vishal Sikka---three of Infosys independent directors had told him in private that while Sikka was a good Chief Technical Officer material he wasn't a good Chief Executive Officer (CEO) material. And he went on to pull his punches in a manner of a double-take by saying he has nothing personal against Sikka whose company he has enjoyed. But Sikka has seen through Murthy's duplicity and peeve. He has resigned.
The CEO-CTO debate is as old as hills. A CEO is likened to a general manager who should be a well-rounded professional at ease both with technical and commercial matters an enterprise invariably gets to deal with. To be sure, a CEO should not be a nerd or otherwise obsessed excessively with his core competence lest the company is left behind by externalities including government policies, competition's strategy as well as by simmering discontent in the rank and file and other internal factors.
But then it is equally true that while a technocrat can easily imbibe commercial, legal and financial knowledge crucial to running a modern day company, it is not possible for a non-technical person say an accomplished chartered accountant to imbibe technical knowledge especially if that happens to be the very foundation of the bread and butter functions of the company.
Vishal Sikka filled the CEO bill perfectly as he brought to the table his formidable knowledge and experience of developing SAP and ERP solutions besides using artificial intelligence (AI). In fact these very considerations weighed with the board of Infosys when Sikka was appointed the CEO a couple of years ago, which he himself points out in his resignation letter.
Infosys was lagging behind the other IT majors of India especially TCS. It was expected of him to restore Infosys back to its preeminence. While the jury is still out on whether he has been successful in achieving this goal, it is not as if Sikka has allowed grass to grow under his feet. He has been alive to the need for Infosys moving up the value chain as well as responding to threats from artificial intelligence and robots.
That Sikka is a good CTO material in any case is a tribute to the ex CEO though coming from a ventriloquist. It is a tacit admission that he was not caught in the time-warp. An IT major like Infosys needs to constantly strive to keep pace with the latest technological advances and be alive to the reality of technological obsolescence. In that sense, the choice of Sikka had not been wrong. At least the available evidence including the investigations on acquisition of Panaya does not point to any egregious commercial or financial blunder or impropriety by him.
The disagreements between the founders and the board started in February last year when the board decided to give Sikka a 55 percent pay hike to $11 million. Only 23.57 percent of promoter votes were cast in favor of reappointing Sikka as managing director and CEO in April last year.
Some of the founders were also peeved at the Infosys board's decision to approve a Rs 17.38 crore severance payment to former chief financial officer Rajiv Bansal though part of the munificence was rolled back subsequently. There was a sneaking suspicion that the generous severance pay was to silence Rajiv Bansal who had some reservations about Panaya acquisition.
Murthy is peeved with the salary excesses in favor of the honcho and other bigwigs. At Rs 49 crore, Sikka's 2016-17 salary was 935 times more than the median salary as factually pointed out by the Firstpost story.
Though Murthy would not say this in so many words he has been championing the cause of balance in salary across the company's workforce. He was booed about a decade ago when he pontificated from the CII pulpit that the top remuneration should not be more than 15 times the lowest remuneration. But he did strike a chord. After all, it was the Infosys founders who financially empowered its staff through stock options that made its driver a millionaire.
At the same time the CTO-CEO hairsplitting comes out as pique and projects the industry veteran in a poor light---old order unable to stand the success of the new young order. Murthy should remember he and his successor CEOs before Sikka came on the scene were all technocrats too.
Sikka has been effectively martyred. And Murthy has emerged as the villain of the piece. It is not far-fetched to imagine the Infosys board reinstating Sikka sooner than later. That would sadly make Murthy even more villainous though he hardly deserves this appellation.
Politics
Prasada's induction will further wear away whatever's left of the Congress and the Gandhis in Uttar Pradesh, even if it does not yield dividends for the BJP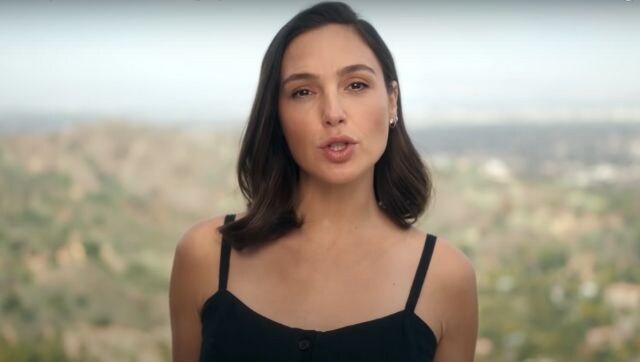 Entertainment
Even as the reality is hard to cope with, it brings back that one commodity that seems to be rapidly depleting from our lives – hope. And for that alone, may there be an encore.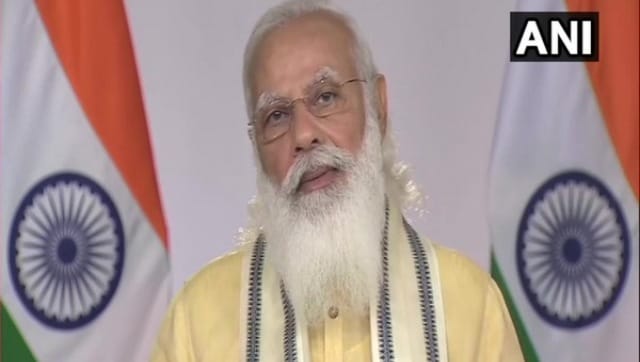 India
While the prime minister's address was no doubt a full-frontal political attack, it was in retaliation to sustained politics of slander