Videocon loan row: Newly appointed Banks Board Bureau member Pradeep Kumar advised Rajiv Kochhar's firm Avista till recently
BBB member P Pradeep Kumar advised Rajiv Kochhar's firm Avista on strategy.
P Pradeep Kumar, one of three new members of the reconstituted Banks Board Bureau (BBB), was an advisor to Singapore-headquartered Avista Advisory Group, founded by Rajiv Kochhar, till recently.
Kumar, appointed BBB member on Thursday, told The Indian Express: "I resigned from my post at Avista Advisory earlier this week due to the ongoing controversy around Avista. Last year in July, I began working with Avista as an advisor and was with them for nine months. My role was to advise on the firm's strategy."
Kumar is a former managing director of the State Bank of India (SBI). He headed the lender's US operations for a while.
Avista boss Rajiv has been quizzed by the Central Bureau of Investigation (CBI), which is probing the ICICI Bank -Videocon loan controversy.
The agency has registered a preliminary probe, naming Videocon Group promoter Venugopal Dhoot, Rajiv's brother Deepak and others, to determine alleged wrongdoing in the sanctioning of a Rs 3,250 crore ICICI loan to the Videocon Group.
Rajiv was reportedly questioned about Avista's mandate to restructure foreign currency-denominated debt deals worth over $1.7 billion, of seven firms over the past six years. ICICI lent to those firms and in at least one deal, ICICI was the lead banker.
Reportage of the row has levelled allegations of nepotism against ICICI Bank MD and CEO Chanda Kochhar.
Find latest and upcoming tech gadgets online on Tech2 Gadgets. Get technology news, gadgets reviews & ratings. Popular gadgets including laptop, tablet and mobile specifications, features, prices, comparison.
India
On 4 March, Sengar, his brother, and five others were convicted for the death of the Unnao victim's father in judicial custody by a trial court, which sentenced them to 10 years in prison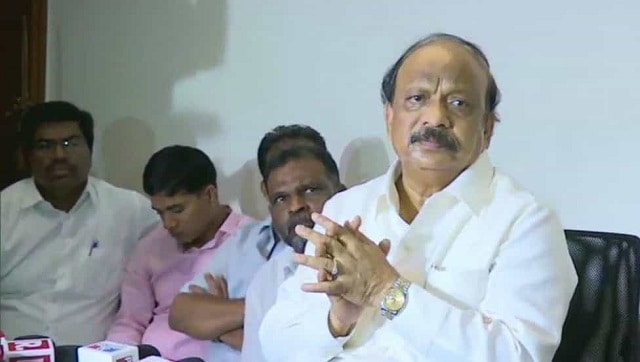 India
The multi-crore ponzi scheme run by Karnataka-based IMA group allegedly duped over one lakh people to the tune of Rs 4,000 crore, promising higher returns using "Islamic ways of investment"
India
Over the years, given the lack of general faith in India's law enforcement system, the CBI has managed to maintain the public perception of being a professional investigating agency