Videocon loan controversy: Chanda Kochhar's husband Deepak Kochhar says sweetheart deal allegations ruining his wife's career
Deepak Kochhar, the husband of ICICI bank MD and CEO Chanda Kochhar, said that allegations of a quid pro quo deal are damaging his wife's 30 year career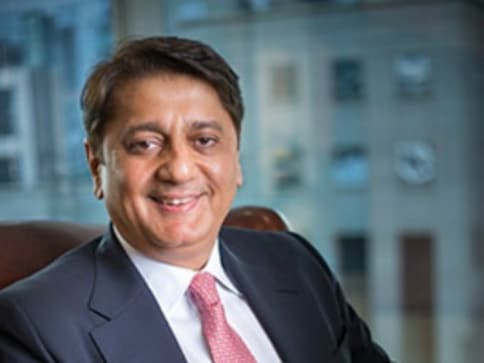 Deepak Kochhar, the husband of ICICI bank MD and CEO Chanda Kochhar, on Friday said allegations of a quid pro quo deal are damaging his wife's 30-year career.
Speaking to India Today, he termed charges of alleged wrongdoing as 'baseless'. "Should I sit at home just because my wife is the CEO of ICICI?" he asked. He reportedly said that his wife didn't know about his clean energy joint venture with Videocon Group promoter Venugopal Dhoot -- NuPower Renewables Pvt. Ltd.
Furthermore,  Kochhar said the tie-up with Dhoot on NuPower was his ''biggest mistake".
Meanwhile, Central Bureau of Investigation (CBI) sources told the news channel that Rajiv Kochhar, Chanda Kochhar's brother-in-law, detained by immigration authorities at Mumbai airport on Thursday, did not cooperate when being questioned by CBI officers.
Rajiv Kochhar was stopped from leaving the country at the Mumbai international airport as the CBI had reportedly issued a Lookout Circular (LoC) against him, PTI reported. He was handed over to a CBI team that questioned him in connection with the case.
I-T notice to Deepak Kochhar
The Income Tax Department (IT-D) recently issued a notice to Deepak Kochhar, in connection with its tax evasion probe in the Videocon loan case.
The notice to Kochhar was issued under Section 131 of the I-T Act and the Department has asked him to furnish details of his personal finances, I-T returns for the last few years and business transactions with NuPower Renewables. The Department has also mailed a detailed questionnaire seeking details of the firm's operations.
In December 2008, Kochhar and Dhoot floated a clean energy firm NuPower Renewables Pvt Ltd (NRPL).  Kochhar and his relatives owned one half of the company. The remainder was owned by Dhoot, his family and his associates.
With inputs from agencies